Fitness challenge: Harish Rawat takes on CM, PM; is trolled on Twitter
May 26, 2018 09:37 PM IST
Former chief minister Harish Rawat was trolled on micro-blogging site Twitter for criticising a fitness challenge started by union sports minister Rajyavardhan Rathore
Former chief minister Harish Rawat was trolled on micro-blogging site Twitter for criticising a fitness challenge started by union sports minister Rajyavardhan Rathore.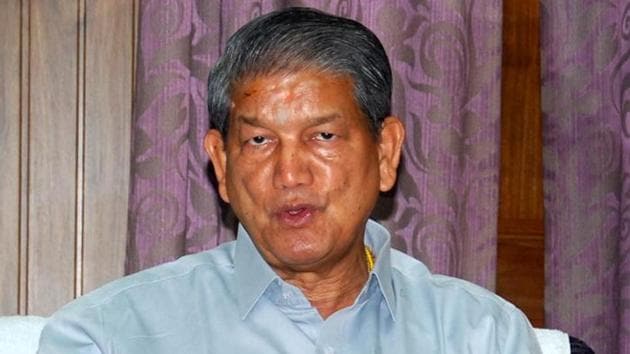 The challenge '#HumFitTohIndiaFit' was accepted by Prime Minister Narendra Modi among others.
In a 1.43 minute video tweeted on May 25 night, Rawat took a dig the BJP-led central and state governments.
The Congress leader tweeted: "The prime minister has taken up fitness challenge from cricketer Virat Kohli and CM Uttarakhand from Rathore. But, have you ever thought of taking up the challenge of bettering status of 22 crore people, who are still below poverty line. #HumFitTohIndiaFit".
He also attacked chief minister TS Rawat for taking up the fitness challenge but not worrying about fitness of the forests that are facing massive destruction due to wildfire.
"Trivendra Singh ji, aapko fitness hi to chinta hai, aapke janglon ki fitness samapt ho rahi hai," said Rawat.
He also mentioned how the Congress government in 2016 used MI26 for dousing forest fire and questioned why the government is letting forests burn when there's a "double engine government".
Until filing of this story, 27 people commented on the post which was retweeted 54 times and liked by 155 users.
Rakesh Tiwari @2rkt trolled the former minister stating, "sarkar se janta dwara bhagane ke baad congressi netao ki gyan ka bhandar khul jata hai. sarkar me rahte samay gandhi parivar ki chakari me sab kuchh bhul jate hain ye congress neta.' (After people drove them away from the government, Congress leaders started disseminating knowledge. Where was this knowledge when they were ruling?)
Another Twitter user @AdityaBaalyan commented: 'You should have asked this question from the Congress that ruled the country for 70 years and still poverty could not be minimized." @mahesh4447 wrote: "There's no point blaming others. It's important to introspect instead."
Another user @Vivekchauhan53V wrote: "Rawatji aap Pappu ji ke level ke nahi unse kahin badhkar ho."
Some Twitter users, however, supported the former chief minister.
Subhash Rawat @subhash 3020 wrote about how forests are burning, lack of teachers and doctors in hills of state and CM TS Rawat is busy in the challenge.
He said: "You (CM Uttarakhand) should ensure fitness of people whom you promised for a better state."
Meanwhile, Rajasthan Congress unit chief Sachin Pilot attacked the central government on the issue and asked it to rollback increase in fuel prices instead of "showing fitness".
"Someone is doing push-ups and someone is showing fitness (in other ways) but fuel prices are rising," Pilot told reporters in Jaipur.