No land and buildings, Uttarakhand NIT loses 50% BTech seats this year
The NIT that Uttarakhand got in 2009, has been running from a temporary campus at the Government Polytechnic at Srinagar in Pauri Garhwal district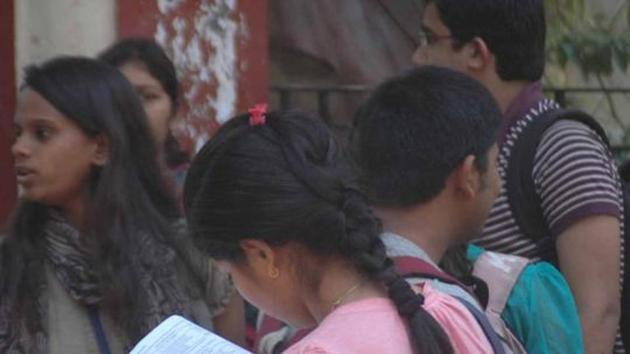 Updated on May 04, 2018 08:59 PM IST
The union human resource development (HRD) ministry has scrapped 50% of BTech seats this year at the National Institute of Technology (NIT) in Uttarakhand because the institute does not have its own land and buildings.
Uttarakhand got one of the 10 NITs notified in 2009 under the Centre's 11th five-year plan. Since then the institute has been running from a temporary campus at the Government Polytechnic at Srinagar in Pauri Garhwal district.
"MHRD decision came after we recommended to reduce the seats to half unless we get our own buildings and land. Once we manage resources this year, we will resume the original number of seats from the next academic session," NIT director SL Soni said.
Every year, 300 students are admitted to the first year of the BTech (graduation) course at the Uttarakhand NIT. But this year only 150 students will be admitted. MTech programme seats (75) remain unaffected by the decision, NIT officials said.
The country has 31 NITs, recognised as institutions of national importance next to the Indian Institutes of Technology (IITs). Admissions to such institutes are done through the national-level Joint Entrance Examination (JEE). The Uttarakhand NIT admitted its first batch of students in 2010-11.
Students of the Uttarakhand NIT staged a protest for a week last year, demanding a permanent campus, for which land was proposed at Sumari, 30 km from Srinagar. They also protested against lack of facilities in hostels and unhygienic conditions at the temporary campus, such as overflowing washrooms due to poor sewage treatment. After the protests, students and faculty were moved to hotels for accommodation.
"It's a shame for the Centre and the state government for keeping the students in inhuman conditions. If we had not protested, the governments would have continued to keep us in unhygienic conditions," a student of the institute said, requesting anonymity.
The local administration is facing challenges in getting 300 acre land at Sumari to set up a permanent campus for NIT. As a large patch of land is not available at one place, officials pin their hopes on farmers.
"Villagers are ready to give their land to the administration. But they want government jobs in return," an official said on the condition of anonymity.
Higher education minister Dhan Singh Rawat said, "We can't accept the villagers' demands."
Pauri district magistrate Sushil Kumar said, "We are in the process of negotiations, which are in the final stages. Two pockets of land have been identified for the institute. And we are hopeful that it will be finalised soon."
Close Story