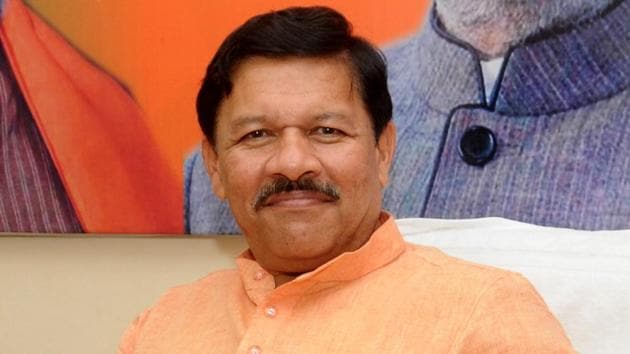 Shyam Jaju blames Opposition Congress for delayed local body polls in Uttarakhand
The Congress wants to run away from urban local body elections by knocking on the doors of the court on delimitation of wards in municipal areas, BJP national vice-president said
UPDATED ON MAY 04, 2018 09:31 PM IST
The Congress wants to run away from urban local body elections by knocking on the doors of the court on delimitation of wards in municipal areas, BJP state in-charge and national vice-president Shyam Jaju said on Friday.
The term of urban local bodies in the state ended on Friday; they will be taken over by district administrations till representatives are elected.
Congress's Haldwani block president Bhola Bhatt has filed a public interest litigation (PIL) in the Uttarakhand high court against the government's notification for expansion of urban local bodies and delimitation of wards.
In March, the HC quashed the government's order for expansion of municipal areas ahead local body polls. The Congress had been opposing the government's move.
"Congress wants to delay the process. Congress wants to run away from elections. But we are prepared," Jaju told reporters here. He accused the Congress of hindering the BJP's programmes.
BJP organisational members, legislators and ministers have embarked on the Gram Swaraj Abhiyan that started on April 14 and will conclude on May 5. They went to villages to get feedback on schemes and projects run by the Centre and the state government. They also had meals with scheduled caste families.
Jaju accused the opposition party of playing dirty politics, referring to the attack on Jhabreda MLA Deshraj Karnwal during his tour in Roorkee last week and heckling of cabinet minister Dhan Singh Rawat by villagers in his Srinagar constituency in Garhwal.
"Instead of showing this irresponsible behaviour, the Congress should act as a responsible opposition," he said, adding that FIRs have been filed over the assaults. "The silence of BJP should not be taken otherwise; the party is capable enough to hit back."
Reacting to Jaju's allegations, state Congress president Pritam Singh said, "The block heads have gone to the court because they will lose their posts due to delimitation, though their tenure was to expire in 2019. The Congress party is not behind this."
He added, "BJP is doing all sorts of drama by eating with SC families. What have they actually done for their betterment?"
Talking about the Kedarnath-Badrinath pilgrimage, Jaju said one lakh pilgrims reached the hill state within four days of the Chardham yatra, which has broken past records.
"The number of pilgrims reaching the state for yatra is an answer to all those who tried to make a noise over the laser show at Kedarnath and medical services," Jaju said, hinting at former chief minister Harish Rawat who dubbed the show as a public relation exercise.
The Badrinath-Kedarnath Temple Committee (BKTC) dropped a 5-minute portion of the show that talked about the initiatives of Prime Minister Narendra Modi for restoration work at the Kedarnath shrine and nearby areas after the 2013 deluge.
State BJP president Ajay Bhatt said the party has received feedback from the ground and would announce its candidate for Tharali by-election in two days.
Close