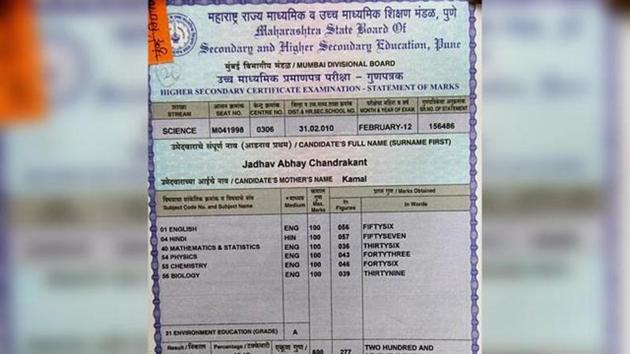 SIT sends details of 13 govt teachers to Haldwani for verification
The Special Investigation Team, investigating complaints against government teachers allegedly employed on the basis of fake degrees, has forwarded details of 13 teachers to the Haldwani unit for verification
UPDATED ON MAY 02, 2018 10:11 PM IST
The Special Investigation Team (SIT), investigating complaints against government teachers allegedly employed on the basis of fake degrees, has forwarded details of 13 teachers to the Haldwani unit for verification.
School education minister Arvind Pandey had constituted the SIT last year to probe into the complaints against government teachers engaged on the basis of forged documents. The team is probing the appointments made by the school education department between 2012 and 2016. Since taking up the charge, the investigating agency has received 200 complaints and exposed 35 such teachers so far.
In the latest move, the SIT has asked its Haldwani unit to verify the details of 13 teachers, who may be serving in various schools of Nainital district and against whom there are complaints. The unit is expected to submit its report within a week, following which the SIT would cross-check the documents of the teachers such as degrees and certificates and domicile with the concerned institutions and authorities.
"We have sent the details (of 13 teachers) to (the Haldwani) unit to ascertain whether the teachers are actually serving in the schools or not. Based on which, we will start our inquiry," said Shweta Chaubey, who heads the SIT.
In February, the SIT had recommended legal action against a teacher for submitting fake domicile and educational certificates to get a job at a government primary school in US Nagar district. Three teachers were also found to be working in the name and certificates of teachers belonging to Uttar Pradesh. One of the teachers had wrongly used his caste certificate seeking reservation, for which he was not entitled for.
"This is becoming intense. Majority of the complaints that we have received happened to be true. We recommend government to take action. Most of them are booked and others are facing legal suit," Chaubey said.
Highest number of complaints against teachers have come from Haridwar district (around 100), followed by US Nagar, Dehradun and Nainital.
Close