US Nagar district records maximum road accidents, deaths in Uttarakhand
Jun 26, 2018 09:01 PM IST
The hill districts registered the least number of accidents -- Pithoragarh and Rudraprayag four each, followed by Almora at seven, and Bageshwar and Uttarkashi at nine each, the survey report said
Udham Singh (US) Nagar district recorded the highest number of accidents in Uttarakhand while Pithoragarh and Rudraprayag districts the least, according to a survey conducted by the state traffic police from January 1 to May 31 this year.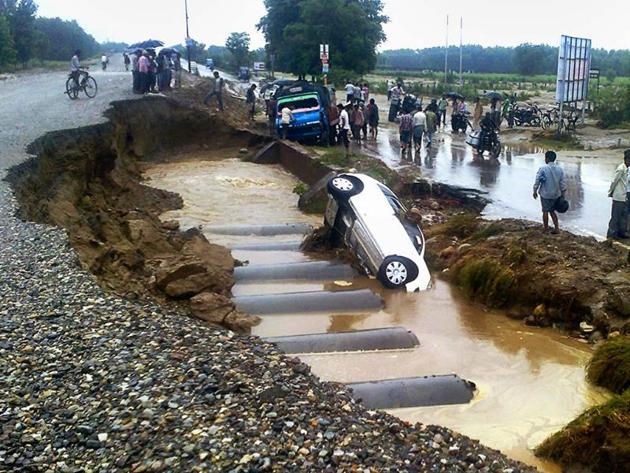 The survey was done to take effective steps to minimise accidents and ensure an efficient traffic management in the state, officials said.
The total number of accidents during the period was put at 618, down by 16 compared to 634 recorded in the same period last year. Deaths in accidents were 390 compared to 400 last year, the survey showed.
US Nagar witnessed 146 accidents, followed by Haridwar at 143 and Dehradun at 132. The hill districts registered the least number of accidents -- Pithoragarh and Rudraprayag four each, followed by Almora at seven, and Bageshwar and Uttarkashi at nine each, the survey report said.
US Nagar with 92 accidental deaths topped the table in the state; Haridwar was placed second with 76 deaths, and Dehradun and Nainital third with 45 each. Rudraprayag recorded two deaths -- the least in the state, Pithoragarh three, and Bageshwar and Pauri Garhwal seven each, the report said.
"The most number of accidents and deaths are recorded in the plain districts. Some surprising and worrisome facts came out in the survey," said Kewal Khurana, deputy inspector general, traffic.
On the worrisome facts, he said, "The usual perception is that drivers coming from outside are behind most accidents the hill districts, but the survey showed that local drivers were involved in maximum accidents."
Drunk and rash driving, and inadequate sleep by local cab drivers are some of the main reasons for accidents in hill districts. In Uttarkashi, all nine accidents happened due to rash driving and local cab drivers sleeping at the wheel, Khurana said.
"In Chamoli, at least 14 accidents happened due to driving by untrained drivers or during learning how to drive. The drivers who come to the hill districts from outside are more alert than the local drivers and hence are involved in fewer accidents."
Citing the survey results, Khurana said local drivers "wrongfully drive in excessive speed" on "good roads" in hill districts, leading to accidents.
"Of the people who died in accidents in the state, about 40% were youths -- many were pedestrians or riding two-wheelers. To minimise accidents, drivers, especially in hill districts, are being made aware about road safety," Khurana said.
"The superintendents of police of all the districts were asked to enhance vigil and ensure enforcement of rules. Effective measures have been taken in at least 90% of the 129 black spots in the state, which witness the most number of accidents."