A workshop for heritage structure owners of Shahjahanabad on how to renovate properties
Sep 22, 2018 03:47 AM IST
There are 783 heritage structures, including 229 historical buildings and 325 havelis, identified by the authorities.
What does a heritage property mean? What are the rules that safeguard the rights of owners of heritage havelis in Shahjahanabad? Which authority should they approach to carry out necessary repairs and restore notified heritage structures?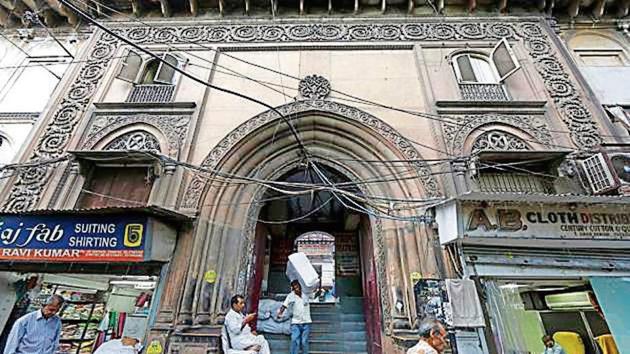 To address these queries, including many other frequently asked questions (FAQs) flagged by proprietors or occupants of the mansions and houses bearing historical significance located in the Walled City area, the Shahjahanabad redevelopment corporation (SRDC) has prepared a manual.
The booklet will be distributed for free among haveli owners at a workshop being organised on Saturday by the North Delhi Municipal Corporation and the Delhi chapter of the Indian national trust for art and cultural heritage (Intach), in association with SRDC.
A senior official of the Delhi government said the purpose of the workshop is to educate and sensitise owners of these havelis and understand the value of our tangible heritage.
"We are expecting good numbers at the workshop, which is to be held at Town Hall on Saturday. This is aimed at clearing the air on issues that haunt property owners in old Delhi when conservation and protection is talked about," he said.
There are 783 heritage structures, including 229 historical buildings and 325 havelis, identified and notified by the authorities.
Saturday's workshop assumes significance in the backdrop of reports and litigation in the Delhi High Court about illegal constructions at heritage buildings, some of which date to the 18th century.
The handbook, titled 'Conservation of Heritage Buildings in Shahjahanabad – a manual for home owners' is published in English and Hindi.
Swapna Liddle, the convener of the Delhi chapter, which has prepared the manual on behalf of the SRDC, said the event aims to encourage owners to repair, restore and reuse their traditional dwellings, which were conferred the 'heritage' status by the Delhi government.
"The manual is divided into multiple chapters on different topics, including FAQs by property owners such as legislations for protection and maintenance of heritage havelis, agencies —municipal corporations, state archaeology department or Archaeological Survey of India – to go to for permission for repair, how they can keep their properties preserved and maintained, etc.," she said.
Experts will address participants in the workshop such as Priyaleen Singh of Intach, who had undertaken the survey of Shahjahanabad and had identified almost 1,000 buildings which had heritage value.
Navin Piplani, principal director, Intach, will talk about the advantages of owning a heritage property and Aishwarya Tipnis, an independent architect and conservation planner, will demystify the process of conserving a traditional haveli.