Delhi road rage: Shooting champion allegedly fires at man for blocking his way
Updated on Sep 19, 2017 08:22 AM IST
The victim, Amit Balyan, and his friend were driving when the accused allegedly started honking. Balyan chased and stopped Rai, who allegedly shot at him.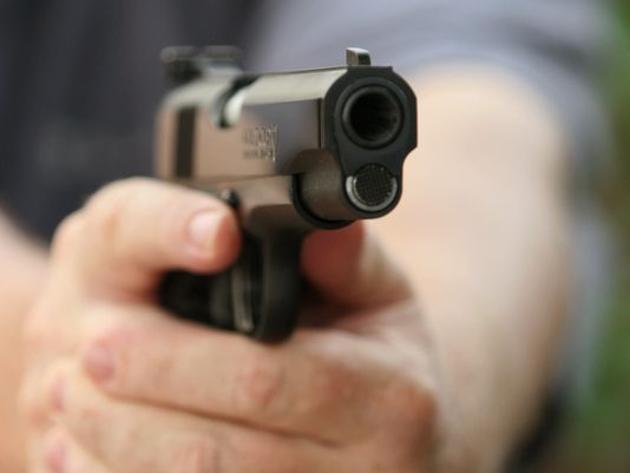 Hindustan Times |
, New Delhi
Shiv Sunny
A 38-year-old man was shot at, allegedly by a professional shooter, in south Delhi's Saket on Sunday evening in an alleged case of road rage.
The accused, Rahoul Rai, was caught by the locals and handed over to Delhi Police. The police have seized the revolver allegedly used in the crime.
"He has claimed he is a professional shooter. We are verifying his background. No past criminal cases against him have emerged so far," said Chinmoy Biswal, Additional DCP (south).
The injured man, Amit Balyan, is a resident of Khanpur in south Delhi. He works with a forex company in the city. He and his friend, Jitender, were visiting the Khokha Market in Saket to have snacks around 5.30pm on Sunday when the incident took place.
Rai is a top skeet (shotgun) shooter who has won many national medals, including two National Championship titles, an individual silver and a team gold for Delhi at the 2001 National Games in Mohali.
Balyan told police that he and his friend were set to drive away in their Swift Dzire after having dosa at the roadside eatery when they found a car behind honking incessantly.
"We gave way to that car, but the person seated next to the driver pulled down the window and began banging on our window. He hurled abuses at me," alleged Balyan.
Rai also allegedly flashed a revolver and drove away. But Balyan decided to confront the accused and managed to intercept the car at a traffic signal some distance away from the spot.
As Balyan demanded an answer for his behaviour, Rai allegedly pulled out a revolver, pointed it to Balyan's temple and threatened to shoot him. As the situation escalated, Rai allegedly opened fire. Balyan, however, managed to save his head, but got shot in his hand instead.
When he regained his senses sometime later, he found himself at a private hospital. He was later moved to AIIMS trauma centre where his condition is stable.
A police team reached the crime scene to find that the accused has been caught by the locals who had also vandalised his car.
A known businessman, Rai is a regular at the Dr Karni Singh Shooting Ranges in Tughlakabad and for a long time between 2000 till 2005 was part of the national squad that competed in various international championships.
As per the International Shooting Sport Federation (ISSF), the world governing body for shooting, his year of birth is 1952 and he has competed in the 1998 and 2002 Asian Games in Bangkok and Busan, respectively. He has also donned India colours in four World Cups — 1997 Delhi; 2002 Sydney; 1999 Lonato and 2000 Lonato. He also competed in the World Championships in Tampere in 1999.
He is also reportedly the president of the National Association for Gun Rights India, the only platform for civilians owning firearms.