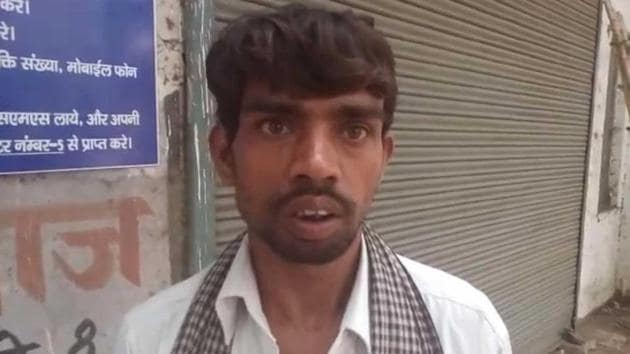 My baby was alive, docs were wrong, says man after hospital declared child dead
The infant's father Rohith Tandon said that he is ready to forgive the staff of Delhi's Safdarjung hospital who made the mistake. The baby that was born premature and handed over as 'dead' was later found to be alive.
Hindustan Times | By Shiv Sunny
, New Delhi
UPDATED ON JUN 19, 2017 03:19 PM IST
A day after his newborn baby boy came 'alive' despite being declared dead by the Safdarjung Hospital staff, the child's father said he knew all along "in his heart" that the doctors had erred.
"For some unknown reason, I felt that my child was alive. I told the doctors to check again, but they told me to take him away saying they knew what they were doing," Rohit Tandon told HT on Monday.
Unable to convince the doctors about his belief, Tandon had hired a cab to take his baby's body home. Minutes before they would have carried the body to the crematorium, the child was found to be alive.
The discovery was made when some women in Tandon's family suggested that they should be allowed to see the baby's face for the last time. It was at that moment that someone noticed the baby moving his limbs.
"When I first heard it, I was shocked. These are things you only wish for, but never happen. But it did not take me too long to believe it. I always knew the doctors were wrong," said Tandon.
Finding his child alive, Tandon said, he felt a host of emotions. "I was happy as well as very angry. How could such big doctors of such a reputed hospital make such a mistake? A living child would have been killed because of their callousness," he said.
But he is ready to forgive the hospital's staff who made the mistake. "I have been told that the best doctors are providing care for my child now. I just hope this ends well and they are able to hand over a healthy child to me," he said.
Tandon, who works as a labourer and lives with his family in south Delhi's Badarpur, is also a father to an eight-year-old boy and a six-year-old girl.
"I never knew what Father's Day was. But since yesterday, everyone has been telling me that the father's day has brought me luck," he said.
His wife, Shanti Devi, meanwhile, continues to remain under doctors' observation at Safdarjung Hospital. "She had stopped talking after learning of the bad news. But now she is happy. I just hope the happiness lasts," he said.
Close