New push to seize, scrap old diesel vehicles in Delhi starts today
Oct 08, 2018 06:48 AM IST
According to Delhi transport officials, the vehicles seized during the drive will not be returned to owners, as per the new 'Delhi Scrapping of Vehicles Rules, 2018' notified last month.
The Delhi transport department will start a drive from Monday to confiscate, deregister and scrap diesel vehicles that are more than 15 years old in a bid to curb vehicular emissions ahead of the winter, when air quality levels in the national capital routinely breach all safety standards.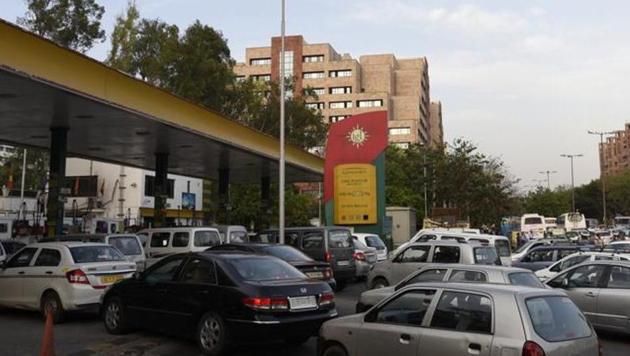 According to Delhi transport officials, the vehicles seized during the drive will not be returned to owners, as per the new 'Delhi Scrapping of Vehicles Rules, 2018' notified last month.
"The vehicles will be handed over to state-run MSTC Limited for scrapping. Delhi Police is also being asked to impound such vehicles if found plying on roads. Besides, enforcement teams of municipal corporations and the transport department will also be imposing fines and impounding such vehicles," said a transport official who asked not to be named. Delhi government data shows that 223,000 diesel vehicles were deregistered since January 2016 in compliance with a National Green Tribunal order that diesel vehicles older than 15 years should not ply on Delhi's roads and must not be parked in public spaces. Of these 111,579 were private and 111,740 commercial vehicles.
"Stubble burning in neighbouring states has begun and, as winters set in, pollution levels will worsen. Hence, we are starting a fresh drive of seizing diesel vehicles that are over 15 years and are parked in public spaces. For other vehicles, our enforcement teams have been directed to intensify checking pollution under control (PUC) certificates and impound visibly polluting vehicles until Diwali," transport minister Kailash Gahlot said, adding that the drive will start in south Delhi.
According to government data, Delhi has over 10 million registered vehicles, of which about 370,000 are older than 15 years. The city's scrapping policy allows owners to voluntarily give away old cars and two-wheelers to empanelled dealers against an assured amount.
It also mandates that licences must be issued to scrap dealers who have scrapyards of at least 1,000 square yards in non-residential areas in Delhi-NCR, and are certified by the Delhi Pollution Control Committee (DPCC).
The owners of the vehicles can, alternatively, sell the vehicles outside Delhi in states where the 15-year rule for diesel vehicles does not apply.
In its 'Comprehensive Study on Air Pollution and Green House Gases (GHGs) in Delhi', IIT Kanpur had stated in 2016 that vehicles contribute 20% of the utlra-fine pollutants, PM2.5, in Delhi's air. It also said they add up to 11% of Delhi's PM10 levels.
"The drive needs to be intensified now because for all these years, Delhi lacked a scrapping policy and agencies including the traffic police had stopped seizing such old vehicles for want of space. Now, any diesel vehicle older than 15 years would directly be dismantled as the city now has set guidelines to follow. Since government agencies do not have complete infrastructure yet, so they are doing this in a phased manner ," said Anumita Roy Chowdhury, executive director (research and advocacy) of Centre for Science and Environment.
She added that diesel vehicles are far more polluting even in terms of gaseous emissions such a nitrogen oxides, which is a Class-1 carcinogen as per the World Health Organization. "Even BS-III, BS-IV and BS-VI compliant vehicles have higher emission standards than normal petrol vehicles," she said.
For the drive, the transport department has bought 27 brand new SUVs fitted with GPS trackers and tablets for spot fines. These are in addition to the 30 vehicles already being used by the department to check vehicles across the city.
In the past two days, the transport department issued 311 challans -- 153 for PUCs and 158 for 'visibly polluting' vehicles. Overloaded trucks and commercial vehicles not having fitness certificates will also be prosecuted, Gehlot said, while urging people to get their PUC and fitness certificates renewed on time.
Last November, when dust from Sahara pushed up pollution levels resulting in a week-long smog and the city's air quality index shot up to a peak of 486 on November 9, the authorities were caught unawares and had to scramble to bring in emergency measures. But by the time the authorities planned to introduce the odd-even road rationing scheme and other such restrictions listed under the Supreme Court mandated-Graded Response Action Plan (GRAP), the smog had already dispersed. Things got so bad that the city declared a public health emergency.