No sealing in Delhi till Supreme Court judges return from vacation
Thursday's Supreme Court ruling means that the Delhi sealing drive stays halted along the 351 roads until after the next hearing.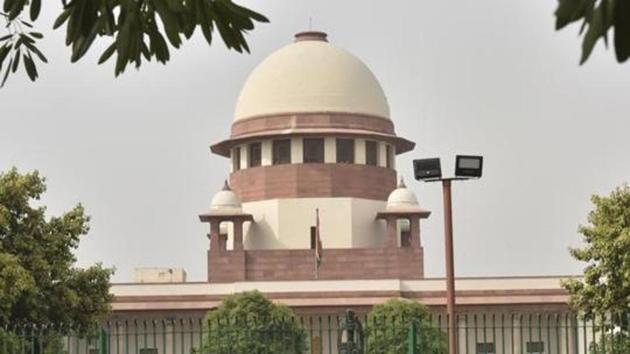 Updated on Jun 14, 2018 11:57 PM IST
A vacation bench of the Supreme Court on Thursday declined to order Delhi civic authorities to resume sealing of unauthorised business establishments in the capital, leaving it to be taken up on July 11 by a regular bench that is hearing the matter, once the court reopens after a 45-day summer break.
A bench comprising justices UU Lalit and Deepak Gupta said reports filed by a monitoring committee that is mandated by the top court to identify and seal unauthorised constructions would be heard by justice MB Lokur's bench.
The reports said civic agencies, including the South Delhi Municipal Corporation (SDMC), had refused to carry out the sealing drive on grounds that amendments to the Master Plan of Delhi-2021 hadn't been finalised yet and the issue of notifying mixed-land use along 351 roads was still pending in the apex court. If the roads are cleared for mixed-land use, several structures could be saved from being sealed.
Thursday's ruling means that the sealing drive stays halted along the 351 roads until after the next hearing.
"We are sitting in a vacation court. We have not dealt with the matter. Another bench is dealing with it," the bench said, adding: "Let this matter be listed before the regular bench."
It recalled that on May 15 the justice Lokur bench had sought the monitoring committee's response to Delhi's application for notifying mixed-land use along the 351 roads, and agreed to hear it on July 11.
"Why should we, at this juncture, hear this?," the bench said, adding, "the application (by Delhi government) was not rejected outright (by the court) then why we should change the course?"
Senior advocate Ranjit Kumar, who is assisting the court in the sealing case, pointed to the May 15 order that said the monitoring committee should continue with its duties and responsibilities in the interim.
Subsequently, the committee asked civic agency officials o carry out sealing of unauthorised premises in their jurisdictions But the officials refused, saying that they had government instructions not to proceed with the sealing until MPD-2021 amendments are finalized, Kumar said.
(with inputs from PTI)
Close Story