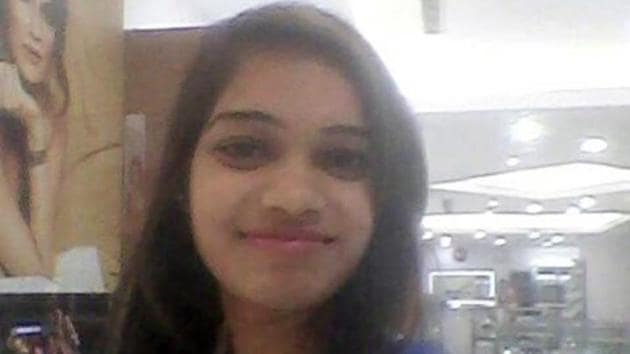 Woman stabbed in Delhi: Locals watched and waited for police as she bled to death
Riya lay bleeding without any medical aid for over 30 minutes, even though GTB Hospital was just two kilometres away.
Hindustan Times | By Shiv Sunny
, New Delhi
UPDATED ON JUL 07, 2017 12:10 AM IST
On Wednesday evening, as a 21-year-old aspiring air hostess lay bleeding in east Delhi's GTB Enclave, onlookers refused to rush the girl to a hospital for over half-an-hour.
Those thirty-long minutes finally proved to be the difference between life and death for Riya Gautam, who succumbed to her injuries on Thursday morning.
"When some locals requested onlookers for help, they said it was a police case and they would not get involved in it. They instead chose to wait for the police," alleged Riya's brother, Ashish.
Riya lay bleeding without any medical aid for over 30 minutes, even though GTB Hospital was just two kilometres away. "When I got to know about the public apathy towards my sister, I called up my friend, Ashok, to rush to the spot," said Ashish, who was in another area at that time.
Ashok too tried to get someone with a car to help him, but no one came forward. "My friend lifted my sister in his arms and walked on a wooden plank to take her across a broken drain. He then hired an e-rickshaw to take her to the hospital," said Ashish.
Nupur Prasad, DCP (Shahdara), said that the delay may have cost Riya her life. "She had lost a lot of blood before she could be hospitalised," said Prasad.
Not that the public had done much to thwart the attack earlier either. CCTV footage of the attack showed some people walking away despite the assault happening in front of them. Among the very few people who tried to intervene was the owner of a photo shop into which Riya had entered while trying to escape.
The shop owner was casually watching the recordings of a CCTV camera installed outside his house when he noticed the unusual activity. As soon as he realised it was an assault, he ran downstairs to check.
"I can understand it is difficult to take on an armed attacker face-on, but someone could have thrown something at him from behind," said Ashish.
The delay in moving Riya to hospital posed its own set of challenges. "The hospital wanted over 10 units of blood and platelets. A dozen of my friends immediately volunteered to donate blood. But for the platelets, I had to visit three hospitals," said Ashish.
By the time he returned with the platelets around 2 am, it was too late. "Doctors told me the platelets were no longer rquired. Riya had already died," said Ashish, the closest of Riya's four siblings.
"Since her childhood, my sister dreamt of becoming an air hostess. I tried my best to help her realise her dream. She had recently finished her training and had applied for a job with multiple airlines even as she pursued her graduation from Delhi University through distance learning," said Ashish.
"She was excited about her career. But a mad man chose to snatch her dream forever," said Ashish.
Close