Centre mulls options, BJP keeps up attack
Updated on Aug 24, 2012 11:26 PM IST
Govt rules out adjourning the House sine die, may pass some bills through voice vote before the session ends. 'If coal is not mined, where is the loss?'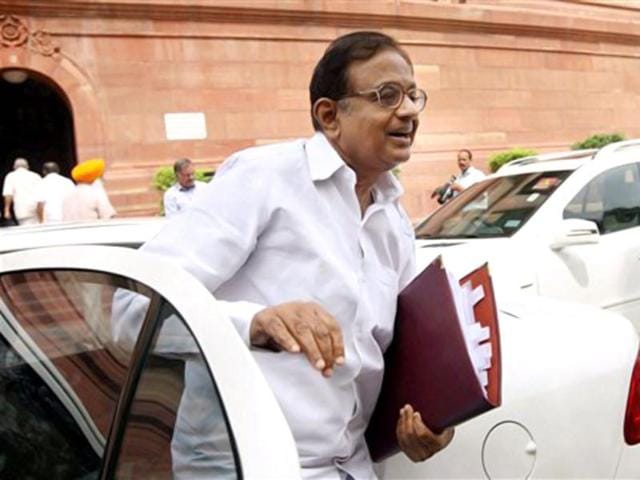 Hindustan Times |
, New Delhi
Vikas Pathak and Saubhadra Chatterji
Even as the logjam in Parliament spills over to the next week, the government has ruled out the possibility of adjourning the House sine die to break the impasse with BJP over the demand for PM Manmohan Singh's resignation.


"There is no question of any sine die. We are determined to run Parliament till the scheduled last day (September 7) of this session," parliamentary affairs minister Pawan Bansal told HT.
Top sources hinted that the government may resort to passing some bills through voice vote amid a din before the session ends, just as it did in 2008. But, it is hoping that the crisis will get resolved before the PM leaves on Tuesday for the NAM summit in Tehran.
Finance minister P Chidambaram hinted that the Prime Minister may issue a statement outside Parliament if not allowed to do so inside due to the disruptions. "We hope the PM will be allowed to make a statement in Parliament on Monday: if not, we will find a way to reach out to people."
But, the BJP is sticking to its demand. A BJP leader said on Friday that the PM must resign as the CBI, which is under the Prime Minister, is holding a preliminary enquiry into the coal allocations.
Many non-BJP opposition parties remained non-committal till Friday evening on whether they would attend a meeting with Sushma Swaraj on Monday after the Samajwadi Party decided against attending it.
The proposed meet aims at expanding support for the BJP's line. "We'll sit even if others don't come," a BJP source said. The Left will meet on Saturday to decide their future strategy.
A section of the Opposition wants the PM to engage the leaders of the Opposition in both the Houses. "We have urged the PM to hold a meeting with Sushma Swaraj, Arun Jaitley, and the presiding officers of the two Houses on Monday," CPM leader Sitaram Yechury said.
Home minister Sushil Kumar Shinde and Bansal met Swaraj on Friday morning to push for Parliamentary business to continue, but the effort failed. "They suggested we allow the House to function, but we pushed for the PM's resignation. We want Parliament to function and don't want it adjourned sine die but the PM must step down," BJP's deputy leader in the Lok Sabha Gopinath Munde said.
Three Union ministers met Swaraj and Jaitley, but failed to break the deadlock.
Personalise your news feed. Follow trending topics