Delhi pollution: Badarpur power plant to reopen from March 15 till next winter
Feb 28, 2017 11:19 AM IST
Badarpur Power Plant is one of the coal-fired power plants in Delhi. As per the graded action plan to cut pollution in Delhi, whenever the air quality will dip beyond a range, the plant had to be shut down.
A decision to reopen Badarpur power plant from March 15 till start of next winter was taken in a meeting of the Supreme Court-appointed Environment Pollution Prevention and Control Authority.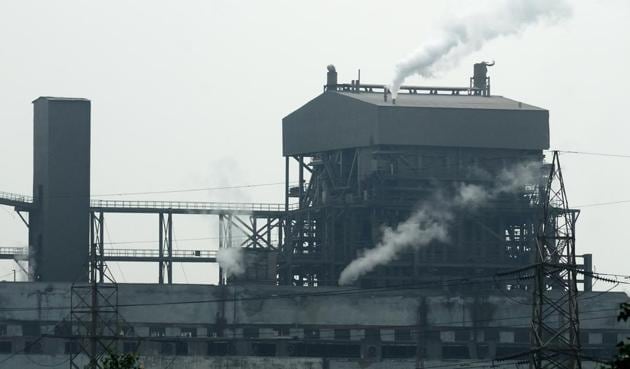 It has, however, also proposed closing down Badarpur as a thermal power plant for good by July 2018.
The Delhi power department, which has been asked to submit the closure plan, has maintained that the 705MW coal-based plant needs to operate till the Tughlaqabad sub-station is commissioned to meet the power demand of south Delhi areas.
Read: Delhi's air quality still poor, Badarpur plant to remain shut for now
During the meeting on Monday, power department officials said the thermal plant, essentially two of its units of 210MW each, have to function to meet the peak demand during the summers, which may touch a high of 6,600MW this year.
During that period, the Delhi Pollution Control Committee (DPCC) will appoint NEERI (National Environmental Engineering Research Institute) to monitor the flyash pit and the air quality in and around the station. According to the Graded Response Action Plan, the plant will function till October 15, EPCA member Sunita Narain said.
However, the NTPC-run power plant will be allowed to function subject to a set of conditions, including the emptying of its fly ash pit within a time frame and timely commissioning of the 400-KV Tughlaqabad sub-station by June 2018.
"Once the sub-station is launched, the Badarpur plant will be allowed to operate only if it converts to the use of cleaner natural gas," Narain said.
The Delhi chief secretary will write to the Union power secretary and the CMD of NTPC to determine a timeframe by which the flyash pit is to be emptied.
Read: Pollution monitors in Delhi may not be showing the full picture on air quality
The EPCA on Monday also lifted the ban on diesel generator sets, after the Central Pollution Control Board (CPCB) informed that the air quality in the city oscillated between "poor" and "moderate" of late. It, however, said that measures under the graded response system's "moderate" to "poor" categories, including action against open burning of leaves and construction dust, will be implemented through the year.
A notification on the ban on DG sets, put out by the Delhi government, will lapse on Tuesday.