Dinakaran's 'middleman' has love for luxury cars, owns farmhouse
Sukesh Chandrashekhar, the alleged middleman of AIADMK deputy general secretary TTV Dinakaran, arrested on Sunday in Delhi, is suspected to have made plans to approach EC officials to swing the verdict in favour of the Sasikal faction of the AIADMK for the two-leaf symbol.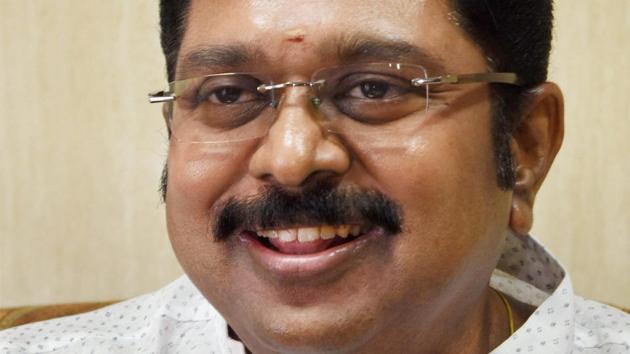 Updated on Apr 29, 2017 07:28 AM IST
At 28, Sukesh Chandrashekhar alias Balaji has led more than 10 years of his life as a conman. Arrested at least four times for cheating and siphoning off funds, Chandrashekhar was arrested by the Delhi Police team from a five star hotel in south Delhi on Sunday.
On Monday, he was sent to eight days of police custody after he was produced at the residence of a judge because all judges at Tis hazari courts had left by the time police took him there around 4.50pm.
Chandrashekhar had fixed a deal with TTV Dinakaran, AIADMK's deputy general secretary and promised to get the disputed ' two-leaf symbol' for his faction for a sum of Rs 50 crore by influencing Election Commission officials.
"We will probe if he knows any EC officials who were willing to swing the symbol verdict in his favour. He claimed that he knew Dinakaran for the last 4 years. A part of the promised Rs 50 crore was transferred in white. It also appears that a Chandni Chowk- based Hawala trader was transferring the money. We will also give a report to the ED about the money. Investigation is on," said a senior police officer.
The Delhi police team seized Rs 1.30 crore from his hotel room along with two luxury cars – a BMW 7 series and a Mercedes S class car. The cars are registered with the Haryana and Rajasthan transport authority. One of the cars had a sticker, which showed that the car belonged to a Member of Parliament.
Police said Chandrashekhar has a penchant for luxury cars and has in the past been always held with such vehicles. In 2009, when the Bangalore police raided his house, they found 7 luxury cars in the garage.
Police said that Chandrashekhar also owns a farmhouse in south Delhi but the property had been sealed by the Enforcement Directorate in an earlier case. He was earlier arrested with actress Leela Maria Paul in a Rs 13 crore fraud case when they duped Canara Bank with Chandrashekhar posing as an IAS officer. Leela was, however, acquitted for lack of evidence.
During his interrogation, Chandrashekhar claimed he was a relative of former Tamil Nadu CM Jayalalitha's close associate and AIADMK chief VK Sasikala. He is said to be close to many politicians and senior bureaucrats. Police suspect Chandrashekhar was meeting a retired Tamil Nadu IAS officer at the hotel in south Delhi.
He had studied at a reputed private school in Bangalore till his arrest in a cheating case when he was 17 in August 2007 after he had conned a family friend of Rs 1.5 crore by claiming to be friends with a senior politician's son. According to a media report, he had forged the signature of the Bangalore police commissioner and created a letter declaring that though he was a minor he was allowed to drive anywhere in Karnataka.
Police source said Chandrashekhar bragged about having cases against him registered by the Bangalore, Chennai, Central Bureau of Investigation and the Enforcement Directorate. Police believe there are around 15 FIRs against him. He has in the past, allegedly posed as the grandson of a former chief minister and conned hundreds of investors. Some years ago, he had reportedly floated a company called King Investment and duped many innocent investors to the tune of Rs 2000 crore.
Close Story
Personalise your news feed. Follow trending topics