Narcotics Anonmyous helps kick drug addiction, one day at a time
Dec 06, 2015 02:10 PM IST
Narcotics Anonymous is a non-profit, international community working for recovering addicts in over 60 countries.
He was only eight when his father handed him his first packet. His father was also an addict, a fact that he didn't know then. The packet of drugs instead helped the father bond with his son.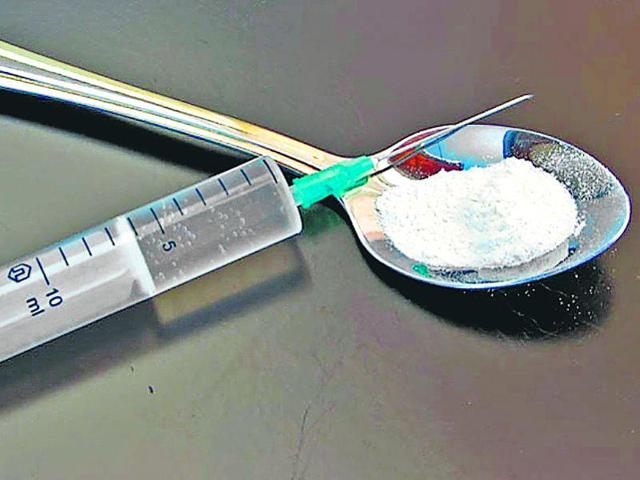 Occasionally rubbing his palms and wiping sweat from his forehead on a December evening, he said that a major part of his life was spent feeling extremely depressed and vulnerable, even in his private space.
As a doctor, he said, he kept abusing drugs — in between treating patients — in order to create a façade of being normal and "staying sane".
For him, it was not difficult laying hands on even the most restricted of drugs, thanks to his profession. That was till he found solace in Narcotics Anonymous after about 30 years of addiction.
Narcotics Anonymous is a non-profit, international community working for recovering addicts in over 60 countries.
"I knew I had to stop when I hit rock bottom at the age of 46. I was tired of pretending to be a person that I was not. I have seen psychiatrists and often had a feeling that I was going mad," said the former drug addict with sweaty, shivering hands but a stern voice.
His eyes had drooped and he looked older than his age. But he decided to fight his addiction and kept at it till he managed to pull himself out of the pit after years of addiction. He failed several times. But every time he slipped, there was Narcotics Anonymous and people like him at the community who gave him the support and helped him get back up and fight.
For members of the community, Friday was just another day in their attempt to stay away from their addiction. Inside a small classroom at south Delhi's Fr. Agnel School, Gautam Nagar, members sat in a circle, sharing stories of recovery from years of substance abuse — heroin, cocaine, hash, LSD, snakebite or whatever else that would come as a temporary 'relief'.
"The best part about this place is that I do not have to worry about being judged. These people are as imperfect and messed up as I am. Everyone has a story which is similar to mine and this makes the ongoing struggle easier. One day at a time, but we are getting there," said another member.
This member is a resident of Australia and finds time to attend Narcotics Anonymous meetings in whichever country he is staying at. Much like Alcoholics Anonymous, Narcotics Anonymous also has regular meetings on scheduled days. At least four groups of Narcotics Anonymous hold meetings in different parts of the city, where professionals, students, working women and visitors to the city gather and talk about living without drugs for one day at a time.
On Friday — amidst overflowing emotions, a few breakdowns, laughs and some fits of anger — a 'trusted member' sat quietly in a corner waiting for his turn to share his experience.
After a moment of initial hesitation, he started: "I grew up in a perfect Indian family. So, like the scene in most middle-class families, whatever I did in life was never good enough for my parents. My entire life was a fight of trying to fit into their perfect world. But every time there was a rough edge left," he said with an expressionless face, eyes glued to a corner of the room.
"When I joined college and started doing drugs with my group, it was the first time I felt that I fit in somewhere. It was like I belonged there. Years after when I came here, I somehow get the same feeling. It is like I belong here," he said.
The meeting ended with a prayer where all the members held hands as if giving each other hope and confidence to choose life for another day. Because they were all like "square pegs in a round world" and somehow everyone just fitted in.