Never worked for Nanaji Deshmukh, tweets Digvijaya
Dec 26, 2011 09:56 AM IST
"My picture with Nanaji is when as CM I shared dais with him at the Chitrakoot University where he was the Chancellor. Never worked for him," Digvijaya Singh tweeted today morning: Video: Anna worked for Nanaji: Digvijaya | Cong attacks Hazare, calls him RSS agent
Congress general secretary Digvijaya Singh on Monday hit back at Team Anna and said the picture of him with RSS leader Nanaji Deshmukh was taken when he, as the chief minister of Madhya Pradesh, shared the dais with Nanaji when the RSS leader was chancellor at Chitrakoot university.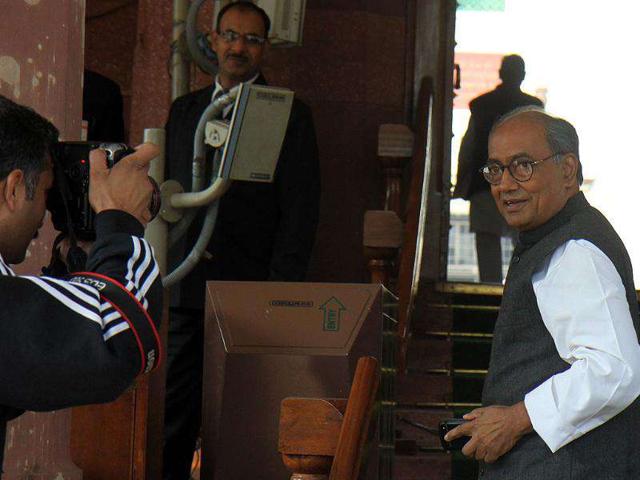 The Congress general secretary also said that he has never worked for the RSS leader.
Digvijaya Singh tweeted on Monday morning: "My picture with Nanaji is when as CM I shared dais with him at the Chitrakoot University where he was the Chancellor. Never worked for him."
Targetting Anna Hazare again on Monday Digvijaya Singh also tweeted: "Anna worked as a Secretary with Nanaji still I have no problem but why Anna refuses to accept that he has the support of RSS."