New child labour law has failed kids again, says Kailash Satyarthi
Jul 29, 2016 12:25 PM IST
The Child Labour (Prohibition and Regulation) Amendment Bill, 2016, which was cleared in the Lok Sabha on Tuesday, allows children to work for family businesses.
The Child Labour (Prohibition and Regulation) Amendment Bill, 2016, which was cleared in the Lok Sabha on Tuesday, allows children to work for family businesses. Child right activists, including Nobel Laureate Kailash Satyarthi, feel it will open a back door for large number of children to enter the workforce. Calling the new bill a 'missed opportunity', Satyarthi said that the lacunae in the bill are self-defeating.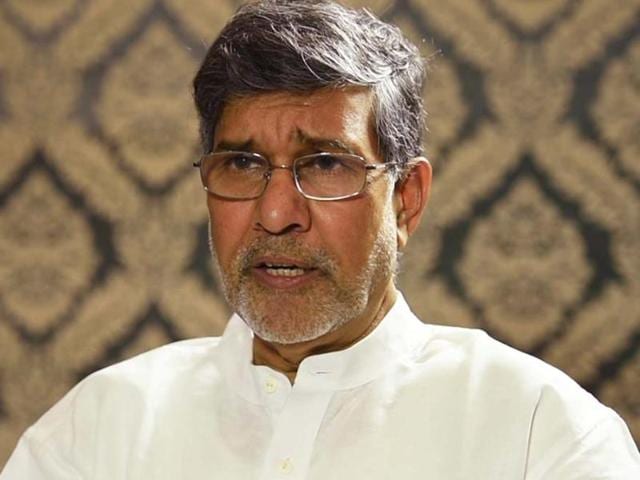 "The definition of family and family enterprises is flawed. This bill uses Indian family values to justify economic exploitation of children. It is misleading the society by blurring the lines between learning in a family and working in a family enterprise," said Satyarthi.
In five years, Satyarthi's Bachpan Bachao Andolan has rescued 5254 children across the country of which 2222 were rescued from Delhi. Of these, 3022 children were below 14 years and 21% of them were working with their families.
Read: Everything you need to know about Child Labour Amendment Bill
"Children of any age, under the garb of family enterprises, can now legally work in brick kilns, slaughter houses, beedi factories, glass furnaces and other hazardous places. Children have been failed again," he added.
Roop Sen, founder and advisor of Sanjog, an NGO said the concerns over legitimisation of 'children to work for family businesses' is pertinent.
"Social policy experts predict that this will be used as a caveat to push more children into labour. The state machinery does not have the capacity to monitor and ensure that children are not commercially exploited, harmed or their right to education is not compromised," said Sen.
According to Satyarthi, Delhi has emerged as one of the biggest destinations for trafficking for different purposes such as marriage, domestic help, and prostitution. "The trafficking for domestic help will increase as people will say the minor is their relative. No one can prove that they are not related to each other. If the child labour bill is ratified with these contentious provisions, it will be more regressive than the existing regulations on the issue and will deprive protection and access to quality education for children," he added.
Read: Child labour may hamper Make in India success: Satyarthi to PM Modi
As per International Labour Organisation (ILO) estimates from 2015, number of child workers in India is 5.7 million, out of 168 million globally. More than 2.5 million are employed in agriculture, 1 million in manufacturing - embroidering clothes, weaving carpets or making match sticks.
According to Child Rights and You (CRY), another NGO working for children, the bill fails to uphold the rights of all 'non-voting' citizens under 18.
"The Child Labour Bill which has been amended after 30 years does not protect children from the menace of child labour. Allowing children to work in family enterprises is likely to have far reaching implications on children's overall development and health," said a spokesperson of CRY.
"Exciting news! Hindustan Times is now on WhatsApp Channels
Subscribe today by clicking the link and stay updated with the latest news!"
Click here!