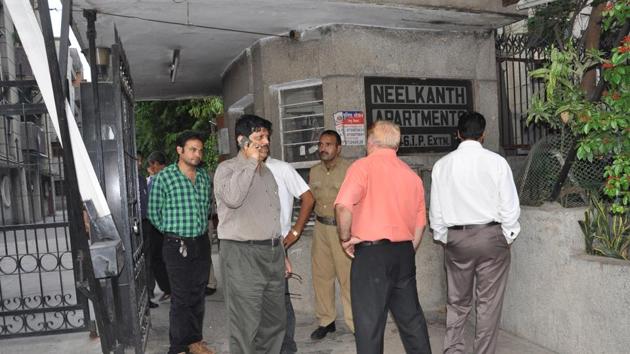 Officer investigating BK Bansal suicide case sent to parent cadre
BK Bansal, a senior bureaucrat in the corporate ministry, was being probed by the CBI on the charges of seeking and accepting bribe
PUBLISHED ON DEC 28, 2016 11:50 PM IST
Sanjeev Gautam, a deputy inspector general (DIG) in the CBI and supervisory officer in the BK Bansal bribery case, has gone back to his parent cadre after completion of his tenure in the agency.
BK Bansal, a senior bureaucrat in the corporate ministry, was being probed by the CBI on the charges of seeking and accepting bribe. He along with his son committed suicide leaving an alleged note which mentioned that his family was being tortured by the agency investigators. Bansal's wife and daughter also killed themselves following his arrest in the case.
"His deputation tenure was ending in November, 2016. The agency has asked the Supreme Court's permission to send him back to his parent cadre as he was probing some court-monitored cases. Once the SC granted him leave, he was sent back," said a CBI officer on condition of anonymity.
Gautam is a 1995 batch Indian Revenue Service (IRS) officer (Custom and Excise).
According to CBI sources, following the suicide of the Bansal father-son, the agency instituted an inquiry into the allegations leveled against its officials.
"The inquiry has been completed and a report has been sent to the National Human Rights Commission in this regard," said the CBI official.
The agency is yet to make contents of the inquiry report public.
Close