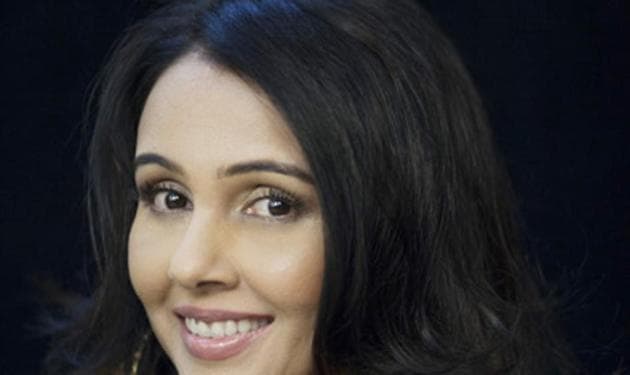 Space is a luxury in Mumbai. I'd love to live in Delhi: Suchitra Krishnamoorthi
Actor Suchitra Krishnamoorthi speaks about her love for stage and her memoir Drama Queen that will be staged in February next year. She also shares her plan to return to the silver screen, if a suitable role comes along.
PUBLISHED ON DEC 25, 2016 06:23 PM IST
For some performers, stage is where the heart lies and actor Suchitra Krishnamoorthi is no exception. Popular for her role in Kabhi Haan Kabhi Naa, (1994) Suchitra describes her love for the dias, saying, "People from my alma mater still remember me as the girl who was always on the stage. During free periods, I'd hush the class, adjust the teacher's chair and sing songs to them."
Speaking of stage, the actor can't wait to perform at the premiere shows of the memoir — Drama Queen in Delhi and Gurgaon in February. "The process has been a return to my core. Over the years, life had eroded my confidence and Drama Queen was a challenge to reclaim it. The response has been thrilling. I needed this applause," she says.
Apart from a not so pleasant incident in the Capital, the actor shares she would love to live here. "I don't visit Delhi as often as I'd like to even though I have loads of friends there. The last time I was in Delhi I had my bottom pinched in broad daylight in Maharani Baug. But, I love Delhi. In fact I would love to live in the City. Such big beautiful homes that one can do up. While, space is such an impossible luxury in Mumbai."
For her, work is all about self expression and joy. Adding to her repertoire of work, Suchitra, who has been a part of the TV series Chunauti (1987), is also a writer, a painter and a singer. "All art forms spill into each other. I enjoy everything and will continue to do all. I don't approach my work as a job but as a way to attain joy. If something bores me, I'll refuse it. I consider myself lucky to have that liberty."
And as for returning to silver screen, Suchitra says, "I'm neither the older figure nor the young object of desire. So, it's difficult to slot me. But, Indian cinema is exploring diverse roles. If something suitable comes my way, I'll do it."
Close