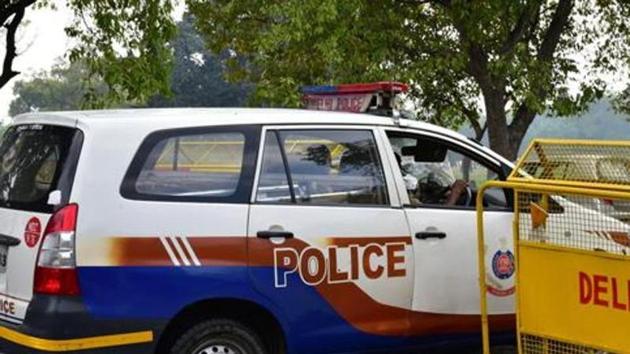 Male student locked me up in washroom, made lewd comments: Delhi schoolteacher
A male student locked up a 43-year old English teacher in the washroom, passed lewd comments and even threatened to enter into the bathroom in a government school in east Delhi.
UPDATED ON JAN 19, 2017 02:23 PM IST
A 43-year old English teacher of a government school was locked up in the washroom by a male student in east Delhi on Wednesday. The teacher alleged that the student also used lewd language and harassed her.
The incident took place in the afternoon during the girl's shift at the school situated in Vivek Vihar. The school runs in two shifts with the second shift starting around 1pm for boys.
"I went to the bathroom after classes. Later, when I tried to open the door I found it locked from the outside. Then someone from outside said something obscene to me. The student passed sexual comments," the teacher told HT.
Read: YouTube 'kissing prankster' Sumit faces cops again, girls say he's their friend
She said the boy kept repeating the same thing and threatened that he will enter the washroom from.
"I kept requesting him to let me go, but he didn't budge. I even threatened him that I will make a call, even though I had left my phone in the staff room. He probably knew that I didn't have my phone with me," she said.
She said the student finally left when she climbed to the ventilator of the washroom. "He ran away and I was stuck there. It was after some time that a sweeper passing the corridor responded to my cries for help," she said. She later filed a complaint with the police.
Read: Woman teacher suspended for making students massage her legs
Police confirmed that they received a complaint from a school teacher alleging that she was locked inside the school's washroom.
DCP ( Shahdara) Nupur Prasad said the teacher had locked for a few minutes. "When she tried to escape through the ventilator and raised an alarm, somebody opened the door. The boy who made the sexual comments had fled by then. We have registered an FIR and are investigating the case," Prasad said.
Officials of the education department said a meeting between principals and school management committee of both the shifts was conducted in the presence of deputy director education, after the incident.
"A teacher was locked up allegedly by a student. The student has not been identified.
We have assured the teacher of all support," an officials said.
A member of the government school teachers' association (GSTA) said: "The attitude of students towards teachers has changed. After the stabbing of a teacher, this incident has happened. There should be more security for teachers."
Read more:

Teacher dies after two Class 12 students stab him in Delhi school
Delhi govt school teachers demand security after students kill colleague
Close