Resource management, not gadgets, make cities smart
The New Delhi Municipal Council (NDMC) area is on the first list of 20 zones which the Centre promises to smarten up for future urbanisation.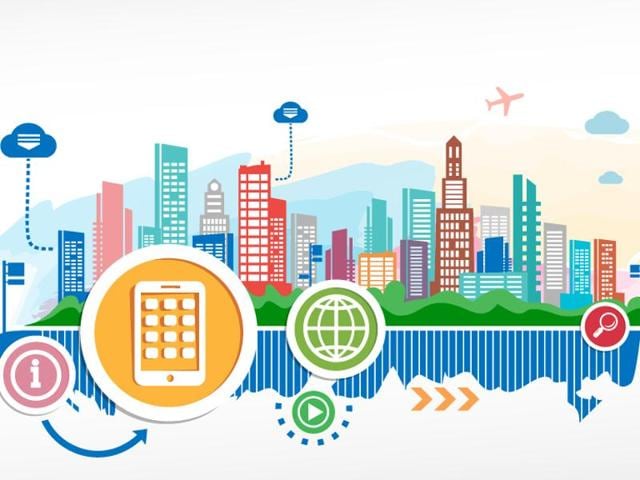 Updated on Feb 08, 2016 02:14 PM IST
The New Delhi Municipal Council (NDMC) area is on the first list of 20 zones which the Centre promises to smarten up for future urbanisation.
Housing more VIPs per acre than anywhere else, the NDMC is the country's most pampered municipality. Unlike the other three civic bodies of Delhi that are claiming financial crunch, the NDMC is never short of funds. Power outages are a rarity here. While every fourth person in Delhi gets just four litres of water supply daily, the NDMC zone consumes more water per capita than, say, London or Paris.
Under the smart city project, the NDMC now wants to spend R1,897 crore on smart bus-stops, sensor-based smart parking, e-surveillance and automatic sewer cleaning machines. This fits perfectly in the futuristic image of smart cities we visualise in our heads: Hi-tech urban zones run by robots and services delivered by drones.
But globally, the smart cities are struggling. South Korea's Songdo, often presented as one of the smartest cities in the world, is fitted with sensors that monitor and regulate everything from temperature to energy use and even traffic. But its wide sidewalks and roads look like a movie set, waiting for pedestrians and cars to fill them, the Atlantic reported in September 2014.
Songdo's challenge is to get enough inhabitants. Delhi's problem is just the opposite. Today, the capital and its suburbs pack in 21 million people. We get 75,000 migrants every year. The annual per capita income is the highest among all states in India. So is consumption that has already overshot supply.
For us, a smart city has to be more than an assembly of hi-tech gadgetry. It should be one delivering the best means of mobility, healthy environment, a better quality of life, and efficient governance. All these require strict demand-side management. Smart cities should not be the ones that splurge but the ones that use their resources judiciously.
In Delhi, there has been an almost 200% increase in power demand in the last ten years although the city's own supply has remained constant.
While the demand for water is expected to increase by 10% in two years, there is no scope for procuring any additional water in the near future. Delhi generates 10,000 tonnes of garbage every day and it is likely to go up to 15,000 tonnes per day by 2021.
Our physical resources are finite and we must look for smart, sustainable solutions. This may be a tough call politically but the choices are limited. To start with, we need to set consumption reduction targets. Many cities aspiring for a sustainable future have already done so.
Since May 2015, the New York City government has been promoting "a less disposable life" through its Bring Your Own (bottle, bag, or a mug) campaign to meet the target of zero landfill waste and 90% waste reduction by 2030.
All excited about the Swachh Bharat campaign, it is time our authorities push for laws that make recycling mandatory for residents. It is the only way we can reduce the trash we send to the landfills and New Delhi could lead the change.
The glitzy Dubai through its Integrated Energy Strategy is aiming to reduce energy consumption by 30% by 2030. By the same year, Sydney is hoping to reduce its energy and water consumption by 70% and 30%, respectively. It has started retrofitting 44 of its major buildings to meet the ambitious target.
Thanks to demand-side management, conservation efforts involving citizens and use of efficient bathroom fittings, Singapore has already brought down per capita domestic water consumption from 165 litres per day in 2003 to 151 litres per day. The target is to lower it to 147 litres by 2020 and 140 litres by 2030.
The NDMC zone cannot thrive as a swanky island dissociated from the mounting challenges faced by the rest of Delhi. It picks from the same pool of resources and its discards land in the same trash sites. The VIP zone needs to be part of the larger solution. This is the NDMC's great opportunity to lead the way by setting smart standards for itself.
Also Read | Parks to parking lots: 20 smart cities list their complaints to HT
Close Story
Personalise your news feed. Follow trending topics