Govt must invest more resources to sustain the fall in fertility rates
The fall in fertility rates over the past 15 years is a positive sign, but to sustain and improve this government needs to invest more in education and awareness campaigns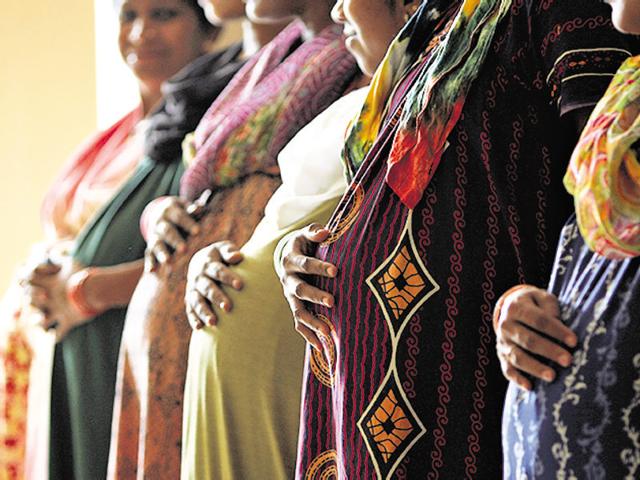 Updated on Nov 20, 2016 11:08 PM IST
It is not often that we hear positive news on development indices from Bihar, Madhya Pradesh, Uttar Pradesh and Rajasthan, formerly known as the Bimaru states. But according to the Sample Registration Survey, fertility rates in these populous states have been falling in the age group 15 to 19 and 20 to 24 over the last 15 years and that too more in the rural areas. One of the major reasons is a delay in marriage age and more women enrolling in educational institutions. Bihar's figures are quite remarkable: The fertility rate, which is the number of live births per year per 1,000 women, in the age bracket 15 to 19, has gone down from 56.8 in 2001 to 19.6 in 2014. In Madhya Pradesh, it has halved to 45.2, with the figures for Rajasthan and Uttar Pradesh being 25.7 from 60.3 and 25.7 from 40.8 respectively.
Read | Study says women who have their first baby after 25 live into their 90s
This also means that there will be a decrease in maternal and infant mortality as women will be having children at a later age. Education will also translate into women choosing medical help in childbirth. But to sustain this trend, much more needs to be done to reduce drop-outs among young girls. The panchayats should be activated much more to ensure that underage marriages do not take place. A main reason for girls either not going to school or dropping out early are lack of access or lack of sanitation. The lack of sanitation facilities, which the Swachh Bharat Abhiyan is trying to tackle, poses a danger to the girl child as she is forced to use spaces which are unsafe. If this problem is fixed, enrolment and retention rates are bound to go up, pushing the marriage age up even higher. Education also plays a significant factor in limiting family size and in survival of the child. Of course, a major push must be given to the family planning programme. On paper, the national population policy is both positive and progressive. It has not, however, been implemented properly. It does away with any form of coercion and focuses much more on offering a basket of choices for the women. This is a departure from the earlier preference for sterilisation which many women did not want to opt for. But for women to access the basket of choice, the public health system must run by qualified health workers and its facilities upgraded.
Read | Seeking halal contraception in Kenya's Muslim northeast
In these states, the focus on family planning is disproportionately on women, but men who make life choices are left out. This has to change and men should be involved in reproductive health and choices. If these measures are taken, these states could well register more progress in this area and this will impact positively on all socio-economic indicators, not just for the region but all of India.
Close Story