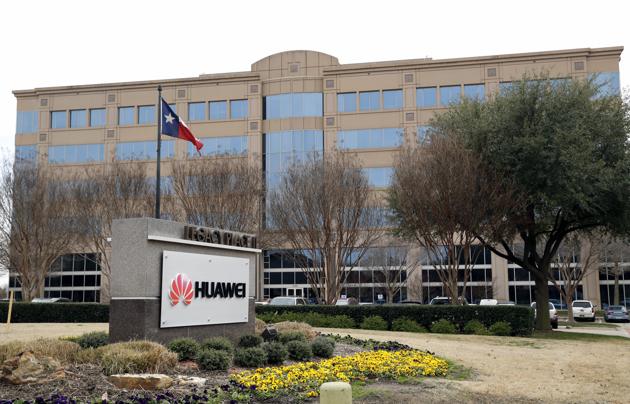 The Huawei ban should make India strengthen its tech supply chain
This requires an even greater commitment to economic reforms on the part of the incoming government than has been shown by any Indian regime so far
PUBLISHED ON MAY 21, 2019 07:36 PM IST
While common in the days of the East India Company, corporations these days rarely wage war against governments. Hence the curiosity over the defiant statement of Chinese telecom hardware giant, Huawei, that the United States "underestimates its strength" in its imposition of sanctions on the firm's 5G equipment. Huawei's statement is a proxy for a larger struggle between the United States (US) and China over who will set the global standards for 5G telecom and its attendant cluster of technologies. The 5G struggle is further evidence, if this was needed, that a new Cold War has been declared where the preferred weapons are silicon chips and optic fibres.
Washington has concluded that the widespread technology theft that China has carried out for years is no longer acceptable. In part, this is because China has used it to grow itself to a geopolitical challenger to the US and partly because US firms are less invested in the Chinese market. The telecom equipment of Huawei and similar firms also offer a security risk, though one that is currently more theoretical than real. The Chinese counternarrative is that the US is arm-twisting them only because of their success. That is almost certainly the case. But Beijing has not helped its case by practising an aggressive foreign policy that has sought to undermine the US across Asia, making itself less attractive to foreign investors and turning the clock back on their political development.
The US already blocks almost all technology-sensitive mergers and acquisitions by Chinese firms and has now expanded this to include financial investment in US technology firms and even some university research. More ambitious is Washington's talk of decoupling — breaking the supply chains for electronics manufacturing that crisscross the globe. Even a partial disruption would impose considerable economic costs on both producers and consumers.
India, like many third countries, has remained ambiguous about where it stands in this technology struggle. But New Delhi quietly imposes unofficial bans on Chinese investments in critical infrastructure and technology that mimic those of the US. While this would seem to put India in the US camp, the fact remains that the alternative to Chinese hardware, especially at Chinese price points, is not evident. New Delhi needs to do more to explore its 5G options. What would be preferred is the diversion of these supply chains to India, the development of a home-based electronic capability and, eventually, an ability to set one's own technology standards. This requires an even greater commitment to economic reforms on the part of the incoming government than has been shown by any Indian regime so far.
Close