All you need to know about a career as a photographer
There is great demand for fashion and product photographers today, but it's wedding photography that takes the cake.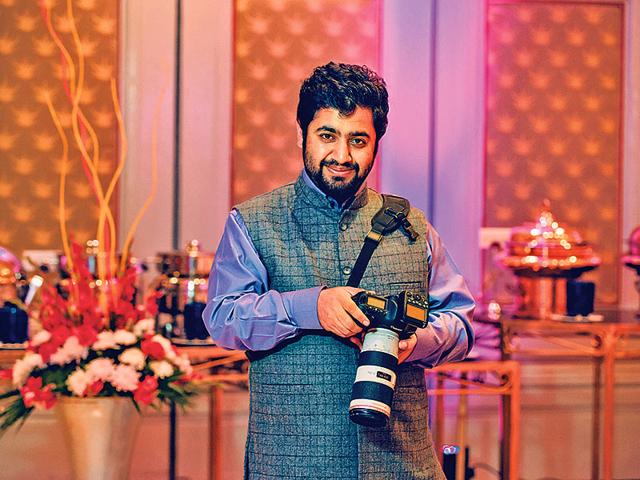 Updated on May 22, 2015 03:45 PM IST
Tarun Chawla has a unique passion, photography, a medium through which he reminds people of the happy moments in their lives. "It's great to see people happy when they see their pictures," he says.
Chawla started out right from his college days, way back in 2005. In those days his hobby was to shoot cultural festivals, seminars, conferences and other college events. He would also embark upon small photography assignments which included fashion photography, event shoots, documentary and product shoots. After his graduation, he joined a start-up as a website and application developer. Simultaneously, he pursued his photography assignments.
Chawla was also in this period preparing for his Common Admission Test. However, after clearing the management entrance test he decided to become a full time photographer. "I did not see myself in any other profession in the long run, so I decided to stick to my gut feeling and branched out as a professional photographer in 2012," says Chawla.
Today there is a need for photographers who can do fashion and product photography. There is need for fresh faces in the fashion industry and a growing trend among companies to showcase products across online shopping sites. There's good scope for even event, lifestyle and travel photographers. However, it is wedding photography that is the most lucrative option these days, the demand for which is not driven by any industry trend.
Chawla got his first break in wedding photography in 2009 when his friend asked him to shoot her engagement ceremony. There was no looking back after that. "After the wedding, I got calls from my friend's friend to shoot his wedding. The network of references just continued to grow, " Chawla says.

He did not acquire any professional training. "Photography is all about passion. You might undertake a professional course or training. However, without a creative mind, you cannot excel in the profession," he says.
One also needs to be prepared for flexible working hours. During the marriage season, one might need to shoot all night till the 'vidaai' ceremony at 6 am and deliver pictures in just about 48 hours to the client, he says.
Each wedding photography assignment includes the ring ceremony, mehndi ceremony and the wedding day. The longest Chawla has shot is a 15-day long wedding ceremony that had 20 events thrown in. One can earn up to Rs. 15 lakh shooting only weddings, depending on the itinerary.
"Sikh weddings are the best to shoot. They are well organised, and the main ceremony stretches for an hour. This is unlike Hindu weddings that largely depend on the rituals an individual family or pandit wants to follow. Consequently, most Hindu weddings stretch to five hours or more," says Chawla.
Chawla has also shot over 10 weddings outside India, which he considers among the best assignments in his portfolio. "Unlike in India, people abroad never get in the way with their cellphones or digicams, making it easier for us to shoot," adds Chawla. His first international wedding shoot was in Bangkok in January 2013.
The Right Shot
Be cautious about decor and venue. Discuss lighting and decor with client beforehand to get the right shots
Rs. I take home
Rs. 10,000 to Rs. 15 lakh
I love my job becouse...
Each assignment is like a treat. You get to think, imagine and create your own shots and at the same time live your passion
Expert gyan
Camera is only a medium of expression. It doesn't matter if one is shooting from a phone or a top-end camera. What matters is vision and creativity
All you need to know about a career as a photographer
Lowdown
The demand for photographers across sectors has remained consistent for some years now. A photographer with creativity and vision is always in demand. He or she should be able to bring in an interesting element in all the photographs he or she shoots. Apart from an eye for detail, photographers should also have editing skills to do well in their career
Institutes
# Jamia Millia Islamia, www.jmi.ac.in
# Art Heritage Gallery, Triveni Kala Sangam, www.artheritagegallery.com
# National Institute of Photography, www.focusnip.com
# Indian Institute of Photography, Noida; www.indianinstituteofphotography.com
Eligibility
Anybody with an interest in photography can enter the profession. However, one needs to have a lot of energy and a knack for out-of- the-box thinking if he/she wants to make a mark in the profession. One should also be open to travelling and work for long hours. Assignments often come with deadlines, so self discipline is very critical for success
Skills and traits
# Ability to handle camera, equipment and light
# Knowledge about editing
# Ability to market one's work
# Popularising one's work on social networking sites
# Handling communication
# Strong networking skills
Close Story
Personalise your news feed. Follow trending topics