From a tent to a one-room home: This Kashmiri Pandit girl braved it all to crack state civil services exam
Dec 21, 2017 09:11 AM IST
As a child Kashyap Neha Pandita had lived in a tent the Jhiri area before moving to a one-room tenement in Mishriwalla, on the outskirts of Jammu
Jammu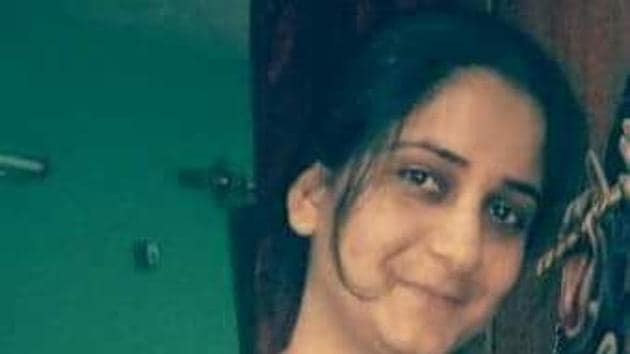 Too young to understand the pain of losing a home, Kashyap Neha Pandita migrated with her family to escape gun wielding terrorists in Shopian district of Kashmir. She had to once live in a tent in the Jhiri area of Jammu before moving to a one-room tenement in Mishriwalla, on the outskirts of the city.
From then on, as a Class 1 student, she has struggled with family of five, including her parents, in inhuman living conditions, never once letting circumstances come in the way of studies from high school to postgraduation.
For 27-year-old Pandita, cracking the Kashmir Administrative Service (KAS) exams is therefore all the more special. Being ranked fourth in the merit list is priceless.
Pandita, who holds a master's in organic chemistry and a bachelor's degree in education, says, "We migrated from Shopian in 1992. We lived in a tent in Jhiri and then in a one-room tenement in Mishriwalla from where I started my studies as class 1 student and completed my graduation."
Her father Roshan Lal gets relief of cash and ration provided by the government to all Pandits fleeing from Kashmir to Jammu because of terrorism. The money was once the only source of livelihood for his family.
Shopian district has been one of the areas most affected by militancy in Jammu and Kashmir.
It was her uncle Rattan Lal and elder brother Dr Kashyap Viresh who motivated Pandita to study for the elite civil services.
She underwent coaching for over a month in her first attempt and did it on her own this time in 2017without any coaching.
"I have been ranked fourth in the merit list. I had opted for zoology in the prelims and zoology and anthropology in the mains," she said.
Pandita recalled that in 2011 her family, like many of other internally displaced Kashmiri Pandits (KPs), were given flats in the Jagti Satellite Township.
She was appointed as an accounts assistant in the Shopian district treasury last year under the prime minister's special jobs scheme for KPs.
Attributing her success to her parents, uncle and brother, Pandita said that in her second attempt, apart from the one-month coaching, she studied on her own, sometimes revising lessons for 12 to 14 hours a day. She also wants parents to encourage their children to join the civil services.