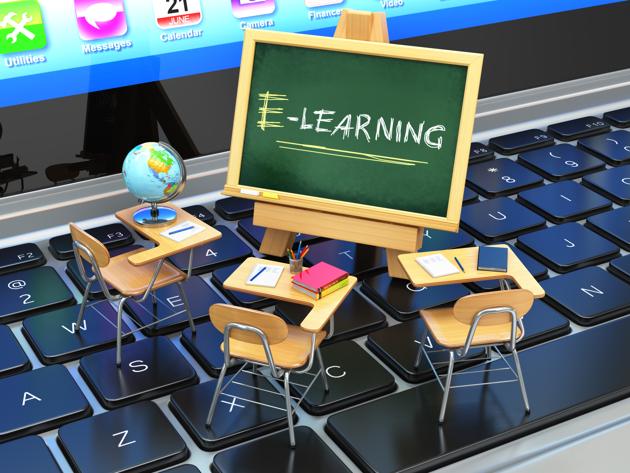 From this academic session, school textbooks to turn smarter with QR codes
QR codes linked to engaging videos and interactive content will be printed on books identified by teachers/subject matter experts in the physical textbooks.
UPDATED ON JUN 16, 2018 07:15 AM IST
Starting this academic session, teachers and students in a number of states will be using "energised textbooks" that will provide them with more information and contextualised content in the form of video films and audios accessible through quick response (QR) codes, in addition to traditional textbooks.
A QR code is a type of two-dimensional barcode used for providing easy access to information through a smartphone.
A senior human resource development ministry official, speaking on the condition of anonymity, said that more than 20 millions 'energised' textbooks will be published this year for five states — Uttar Pradesh, Tamil Nadu, Andhra Pradesh, Maharashtra, and Rajasthan.
These states will use the textbooks beginning this academic year, while other states will be able to use the content by getting their QR codes. Teachers and students will have to download the DIKSHA app for this purpose.
The work on preparing the QR codes has been undertaken by the National Council for Teacher Education (NCTE) which has put in place the DIKSHA platform that serves as the national digital infrastructure for teachers.
QR codes will be printed on books identified by teachers/subject matter experts in the physical textbooks. These codes can be linked to engaging videos and interactive content to better equip teachers, and provide students with the same content. Students will be able to use the information from home as well.
Students who generally have to search for additional information on their own will be able to get more information by using the app.
The National Council of Educational Research and Training (NCERT) has also started work on preparing the QR codes, but they are likely to be available only from the next academic year in the textbooks that will be published by the end of this year.
In Andhra Pradesh, energised textbooks will be used for Classes 6 to 10 in English and Telugu, with more than seven million books under publication; Maharashtra is implementing it for Classes 1 to 10 in the upcoming academic year for all subjects; Uttar Pradesh is implementing is for Classes 1 to 8 for all subjects; Tamil Nadu, too, is planning to link the QR codes with relevant assessments to evaluate subject-wise understanding of the students and propose specific remedial plans.
The five pilot states have identified more than 15,000 pieces of content.
"The idea is to make learning fun and interesting. Teachers will be able to use the content to make the process more interactive and students will also be able to use it to access information in the form of videos, audios and text," said a senior official of the NCTE, requesting anonymity.
Digital interventions in education will be an increasing phenomenon in the future, another NCTE official said.
"Diksha is the stepping stone to an IT (information technology)-based interactive tool for quality education on the one hand and empowerment of teachers by building their capacities on the other," the official said, also requesting anonymity.
Close