Garba gives NSUI, ABVP another reason to launch a face-off in Indore
Updated on Oct 19, 2015 09:16 PM IST
The Garba fever which is gripping Indore has given the student wings of political parties such as the NSUI and ABVP another reason to launch a face-off.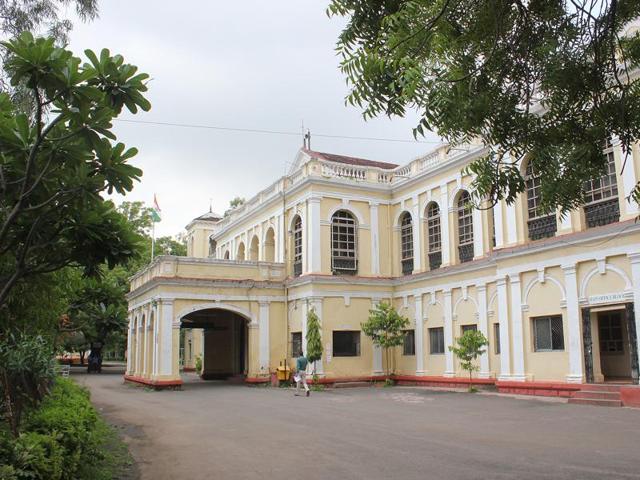 Hindustan Times |
, Indore
HT Correspondent
The Garba fever which is gripping Indore has given the student wings of political parties such as the National Student Union of India (NSUI) and Akhil Bhartiya Vidhyarthi Parishad (ABVP) another reason to launch a face-off.
The parties seem to be leaving no stone unturned in strengthening their hold on colleges - especially government colleges - in the city, by vying to organize garba festivals in the colleges.
On Saturday, the NSUI and ABVP reportedly had a tiff at the Government Holkar Science College over who could conduct Garba within the premises.
ABVP members thronged the college premises with music equipment and a DJ and demanding to be permitted to organize Garba in the college.
This was shortly followed by NSUI too reaching the spot and threatening that if the ABVP was allowed to host the programme, they wouldn't step back.
When contacted, college principal Prof KN Chaturvedi said that this was not the first time when both the student unions had came face-to-face in the college premises over same issue.
"A similar situation had arisen in the college premises in the past too and many times, the matter could only be pacified after police intervention," he said.
Prof Chaturvedi said that the incident was actually a fight for dominance between the two student unions. "Being the biggest government science institution, the parties don't want to lose any opportunity to prove their dominance over each other and strengthen their hold on colleges," college students said.
Prof Chaturvedi added students and faculty members were uninterested in the Garba programme as the college's practical examinations were being conducted and such activities would only adversely affect the performance of the students.
Meanwhile, when contacted, NSUI state president Vipin Wankhade said that the NSUI was always in favour of the students. On Saturday too, party members had gone to the college only to celebrate with students, but if they weren't interested, they would withdraw the programme, he added.
ABVP state president Nitesh Sharma said that if ABVP members had been disruptive, he would probe the matter and ask members to support principal and students.
"If the principal and students are against such activities in premises, we will never allow our members to conduct the programme in the future," Sharma said.