Mapping the growth of digital learning in India
Updated on Nov 08, 2018 05:48 PM IST
In a country as diverse as India, along with overcoming the infrastructure barrier, there needs to be a focus on overcoming the barriers of language and content.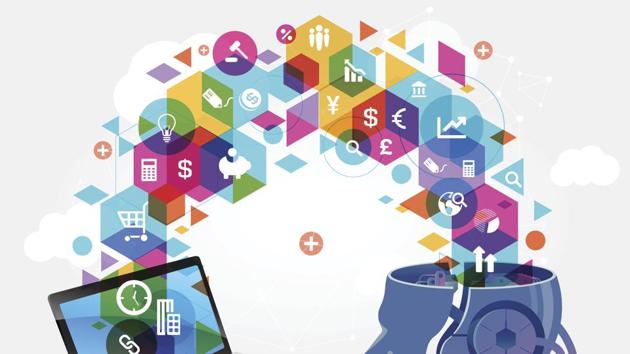 The education divide in India with respect to quality and accessibility has existed for far too long. The Indian education system has remained more or less the same, since last 150 years. It is difficult for the existing physical infrastructure to meet the learning needs of the burgeoning population of our country which will touch 1.5B by 2030 and 1.7B by 2050 (equal to the population of China and USA combined). Digital is gaining acceptance across numerous sectors and it is only right that the education sector too reaps benefits of this digital transformation.
In a country as diverse as India, along with overcoming the infrastructure barrier, there needs to be a focus on overcoming the barriers of language and content. It is impossible to have great teachers in each and every village/district in India. Similarly, the best teachers should not be restricted to certain institutes of the world. This is where e-learning comes in. It can level the playing field for all students. Students, in both rural and urban areas, can get access to the best learning resources, learn at their own pace and in the comfort of their own homes. Another key advantage with e-learning is that it is much easier to design courses with the latest online reference material than publishing crores of books. With the significant rise in internet penetration and the drop in the prices of smartphones in India, access to online learning resources will soon become ubiquitous.
Today, whether it is finding a new word on Google, or watching a photography video, without realising it, we are already using the internet to constantly learn. A major chunk of learning is already happening on the internet, with the government's push we can expect it to grow to exponential levels.
The launch of the second phase of the Digital India campaign with a renewed focus on education is a welcome step towards the faster development of the education sector. Online education is also receiving its due importance in the New Education Policy drafted by the Kasturirangan Committee. Massive Open Online Courses (MOOCs) under the government's SWAYAM initiative have the tremendous potential to make higher education accessible to India's youth, that forms more than 50% of our population.
The government's push for e-learning reinforces the efforts of online education providers to empower both learners and educators, create more engaging learning experiences and foster personal development. With the push, students will also realise that the accessibility to great teachers can take their learning to the next level.
Going forward, the e-learning space will witness new developments with respect to unconventional methods of learning. Availability of unique courses across categories will encourage students to expand the breadth of the content they consume. Gamification will ensure that the learning process is more interactive and fulfilling. Students will be able to set goals, measure their progress and celebrate their learning achievements. Live online interaction between the students and educators can offer personalised learning that will benefit students in remote areas as well as overcrowded schools. The role of AI and technology in all of this will be huge. AI Bots can act as Study Assistants, that will accompany you along your learning journey. It will know your strengths and weakness inside out and will even recommend what you should read on a given day to maximise your learning outcomes.
The future of e-learning in India is promising. Location, language and financial resources will no longer be a barrier to a great education.
(The author is co-­founder and chief educator of Unacademy. Views expressed here are personal)