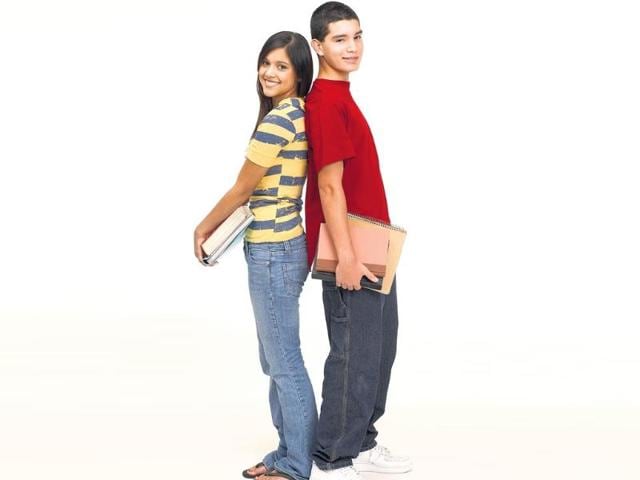 Trust your child to make exams stress free
Parents should have realistic expectations and understand what their child needs. A good parent-child relationship goes a long way in making exams stress free.
Hindustan Times | By Aanchal Bedi
UPDATED ON MAR 06, 2014 02:17 PM IST
The scientist Albert Einstein disliked school so much that he dropped out after losing interest in routine studies. Bill Gates, "Harvard's most successful dropout" is one of the wealthiest men in the world. Steve Jobs, the man behind the computer revolution was a college dropout. Mark Zuckerberg left Harvard to invent Facebook, which led to the beginning of the social networking era.
Having said that, academic performance is still considered the best indicator of potential for success in life by many. Not many students would admit to enjoying taking exams — sitting for a test has become an ordeal they have to survive.
So, HT Education, in partnership with the Hindustan Times learning initiative, Studymate, and Expressions India (a life skills and school wellness programme) organised a workshop on making the 'exam taking process' a little less stressful. It was organised at Mount Abu Public School, Sector 5, Rohini, where parents, counsellors and subject experts had one-to-one sessions to ease exam stress.
Be positive
"Exam stress is an uneasy experience faced by a lot of students today. It interferes with learning to such an extent that it affects their performance. Students should practise thinking about positives rather than negatives. This will improve their overall performance in life," said Jyoti Arora, principal, Mount Abu Public School.
Brigding the gap
Students at the workshop wanted to know about dealing with failure. Did it mean the end of the world, they asked. Many wondered if it made sense to choose a course that complemented one's capability. "Many students complained that their parents did not understand what they want ed and had unrealistic expectations from children. This put unnecessary pressure on the children and became a cause of stress during exams," said Veena Oberoi, president of Association of Indian School Counsellors and Allied Professionals.

Boost their self esteem
Dr Jitendra Nagpal, a senior psychiatrist at Moolchand Medcity who led the counsellors' team at the workshop, said, "A disconnect between a child and family exists today. This is the reason why a lot of students are not able to concentrate on studies and can't perform well in exams. All that the children seek today is approval, acknowledgement and appreciation from their family. And this is what will give them emotional strength and boost their intellectual capacity to achieve everything in life."
Nagpal said he did not blame the children for being the victims of the virtual world. "It all begins in a non-talking environment where there is less caring and less sharing with parents."
"So, do we need to barge in their rooms and ask them directly what do they want in life?" a parent asked Geetanjali Kumar, a parenting coach. Her response was, "Communication is a natural process; it can't happen overnight, a lot of homework needs to be done. Also, you can't bulldoze your children into doing what you want them to do. Make an attempt to come down to their level and talk to them," she explained.
Another cause of concern among students was dealing with parents' expectations. "I am interested in doing a language course but my mother is hell bent on making me opt for mathematics," said Shreya Verma (name changed). "Everyone has strengths. If a student knows his/her natural talents, skills and abilities, success will automatically follow," said Oberoi.
Trishna Sharma, a mother of two teenage daughters, said, "Time is changing constantly and we as parents should adapt to it. We have to take up roles of both a friend and a mentor. Even my daughter had issues discussing her problems, but over time, she opened up."
Learn how you as parents and children can build healthy relationships
# Accept your child, his dreams and desires. Don't ridicule them
# Have a connection with your child without being judgmental
# Stop seeing children as ­extensions of your personalities. They are not manifestations of your dreams. Let their dreams flower
# Create a comfortable ­atmosphere for sharing and have realistic expectations from your children
# Take out some time from your daily schedule to socialise with your child, show that you care
# As children, don't be dependent on parents for every little thing
# Take responsibility and know your capability, so that you can do justice to yourself
# Have confidence in whatever you do but think before you act
# Don't anticipate the way your parents would react to certain issues. Talk to them first and then decide
# Choose subjects that make you happy, not which make you feel secure
# Self care is important, a healthy lifestyle will keep you stress-free
# Both parents and children should work as partners in action
Students should practise thinking postive, instead of focusing on negatives. This will improve their overall performance --- Jyoti arora, principal, Mount Abu School
Close