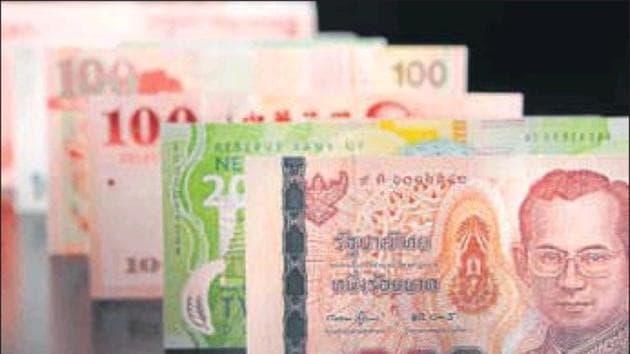 What a weak rupee means for those planning to study abroad?
The unprecedented decline of the Indian rupee puts those planning to or departing to study abroad in a tight spot as everything from tuition to living expenses becomes dearer thereby increasing the pressure on students.
By Rohit Sethi
UPDATED ON OCT 10, 2018 11:54 AM IST
In the past week, the value of rupee against dollar fell by an astonishing margin, reaching an unprecedented, all-time low. Currently, the value of rupee, which was at 65/dollar just a year ago, has dropped to 74/dollar, significantly impacting the lives and businesses of Indians connected to the US. A considerable impact of this steep decline has been felt by students aspiring to study overseas especially in the US. The declining rupee has caused overseas education costs to skyrocket and students who were supposed to pay their fees for the fall semester in September/October are bearing the brunt. With the cost of rupee expected to fall further, experts have opined that student travel of India will go down by 20% in the wake of this decline.
Students who had applied to their preferred universities in the March/April cycle, would be required to pay their tuition fees around this time for the autumn intake. According to overseas education experts, the decline in rupee will cost anywhere between Rs. 4,00,000 – 6,00,000 for studying abroad. Students planning to study abroad already spend a huge sum of money on IELTS and similar exams, visa application, cost of living and university tuition fees. The cost can lie anywhere between $15,000 – 30,000, depending on the university and country. This hefty sum, increased further due to the weak Rupee, will result in numerous students having to give up on their dream of studying abroad.
According to research, almost 50% families take education loans in order to send students abroad for further studies. However, with the devaluation of rupee, this amount will increase approximately by 10 Lakh, making it next to impossible for families to cover costs even after securing hefty loans.
The cost plays an important factor and definitively rupee depreciation will make students think twice while a study abroad destination. However there are other factors also which helps in deciding destination which are favourable policies for International students across countries.
On the other hand, destinations such as Australia and Japan present themselves as attractive options for student willing to go overseas for studies without breaking their banks. These countries are offering a wholesome and holistic alternative to the US as an academic destination for those who are planning their overseas education.
Further, students who are truly inclined to study overseas can opt for other alternatives to fund their education. Students can secure part time jobs while studying in order to pay for their living expenses. A part of their tuition fees can still be covered by educational loans that they are required to repay only when they land a job post their course. Further, students who have excellent grades can also secure scholarships in order to significantly cut down their tuition fees. Students planning to get a Master's degree can opt for countries such as Germany which offer free of costs Master's programs. Finally, even if students keep a track of their budget and lifestyle while studying abroad, they can save a significant amount of money.
Evidently, there are a lot of ways to save money and cover costs if a student has a burning desire to study abroad. It all boils down to the policies of a country with regards to foreign students. Certain countries are very accommodating of students and offer several scholarships and campus job options in order to help students fulfil their dreams. Identifying such accommodating universities and countries is currently the key to successfully studying and eventually getting placed overseas.
The parents and students should do a thorough research of the economic factors and relationship between both the countries while planning for study abroad. Factors such as currency depreciation, political relationships, working opportunities should be among the priority of the students while planning, studying abroad is all about the experience, so keeping that in mind prior careful planning is a must. For best advice, one must visit a consultant who has vast experience in the immigration industry and better understanding of the immigration policies.
(The author is director, ESS GlobalStudy Abroad Consultant . Views expressed here are personal.)
Close