What do Indian varsities need to make it to the global league?
Hindustan Times, New Delhi |
Aanchal Bedi
Mar 12, 2016 07:06 PM IST
There cannot be blanket formula for making Indian institutions world class
Finance minister Arun Jaitley, in February's Budget speech, announced a new plan to promote 10 public and 10 private institutions to empower higher educational institutions to become world-class. Though details of this plan are to be worked out and the selection of institutes done later, the question doing the rounds of universities and ­colleges is: what makes a ­university world class?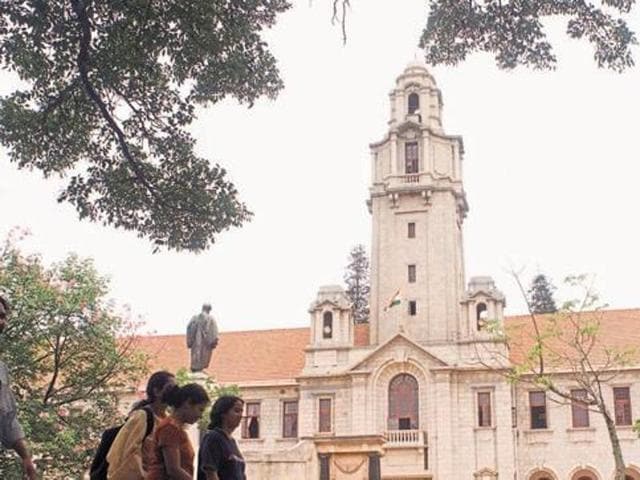 "In common jargon, a world class university is where teaching and research meets all parameters in terms of faculty, publications, patents, infrastructure etc. Most important is how much space it provides for and encourages critical thinking, how much it sensitises its students in problem-solving skills related to society and how it acts as an incubator of ideas," says professor Girijesh Pant, former dean, School of International Studies, JNU.
On Indian universities and institutions of higher education lagging in international rankings, Dr Vidya Yeravdekar, principal director, Symbiosis, welcomes the government move.
"With India now on the global map, it is high time that the Indian education system should rise to this global competition. Therefore, international recognition/rankings help in the making of a world class university. Indian institutions to become world class have to appear in the university rankings, either Times Higher Education Rankings, QS World University Rankings or Shanghai Jiao Tong University Rankings. The parameters used for world rankings are focused on academic reputation, research output, employability, internationalisation, student faculty ratio and recruiter perception etc. Indian universities will have to increase their research output and also quality and number of teaching faculty; these are the parameters where Indian universities do not score well."
Read more: 16 Indian universities among top 200 in BRICS ranking
However, professor R Nagarajan, dean, international and alumni relations, IIT Madras begs to differ. "A world-class university prepares its students to take global leadership positions . Many Indian institutions, including IITs, are already world-class. International rankings don't make a world-class university, they only assess them."
So is there a formula for a world class university? Elucidating the reasons why there cannot be blanket formula for making Indian institutions world class, Pant says, "It has to be determined by the context. The first step is to conceptualise the Indian education system from schooling to higher education. Second is to reorganise the institutional makeup. The third step includes syllabus, pedagogy, engagement with society, access to technology, and networking with global centres of learning. All these are important but given the diversity of context weightage can be given accordingly."
While there are factors that catapult institutes to the global league, a university's ability and readiness to engage with the world at large is an important one. "A university with aspirations to become world class should first open itself up to the world. Alumni should be encouraged to go out and make a mark globally, but with an India-centric frame of reference. Faculty should be encouraged to forge robust research-based relationships with their colleagues at national and international institutions. Students should be encouraged to experience teaching and research cultures outside India, and bring best practices back home," concludes Nagarajan.