Manipur might be a cakewalk for BJP but: 5 interesting things to watch out for
Mar 09, 2022 10:26 PM IST
Manipur assembly election 2022 result live: Even if the BJP wins, chief minister N Biren Singh is expected to face a tough challenge from Thongam Biswajit Singh.
The exit polls have given the Manipur BJP plenty of reasons to be confident of a sure victory, but the role of the National People's Paty, Naga People's Front and JD(U) in the shaping up of the result will be interesting to watch, according to experts. BJP has already started preparing for the victory on Thursday.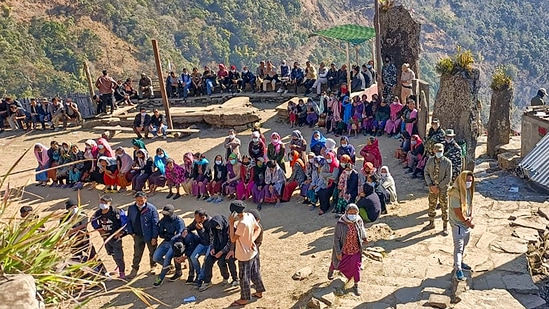 Full coverage of election results
Here are 5 interesting things:
1. BJP this time decided to go alone and contested in all 60 seats alone. Ahead of the polls, Manipur BJP president A Sharda Devi had predicted that the party would win over 40 seats.
2. In 2017, Congress was the single largest party but was short of majority and the BJP-led coalition formed the government under N Biren Singh who is expected to continue this time if the BJP forms the government.
Punjab Election: Arvind Kejriwal's Aam Aadmi Party set for 1st win outside Delhi
3. NPP, which emerged as a kingmaker in 2017, is hopeful of winning over 20 seats, though exit polls have predicted NPP will get somewhere around 3 to 14 seats. They have contested alone this time.
Goa Election 2022: BJP, Congress to go head-to-head, smaller parties may be key
4. The Congress has already announced a pre-poll alliance with CPI, CPM, Forward Bloc, RSP and JD(S). Congress leader Okram Ibobi Sing has said the party is open to the post-poll alliance as well.
5. Even in the case of a win for BJP, political observers pointed out that the party will have to overcome internal leadership tussle with N Biren Singh expected to face a tough challenge from Thongam Biswajit Singh, who held Public Works, Power, Commerce & Industry portfolios among others in the outgoing government. It will also be interesting to watch which side the candidates, who after failing to get BJP tickets and contested from parties like JD (U) and NPP, take if they emerge victorious, PTI reported.
(With agency inputs)