Lakhimpur Kheri UP Election Result 2022: BJP wins all 8 seats
Mar 10, 2022 08:53 PM IST
Lakhimpur Kheri Election Result 2022: Bail for Lakhimpur murder accused Ashish Mishra has been challenged in the Supreme Court.
The BJP - en route to a dominant win in the 2022 Uttar Pradesh Assembly election - has swept all eight seats in Lakhimpur Kheri, which was the centre of fury and outrage in October after four famers were run over by a car allegedly driven by union minister Ajay Mishra Teni's son, Ashish Mishra. The horrific incident, in which three BJP workers and journalist also died, triggered furious criticism of the Yogi Adityanath government and allegations the ruling BJP was going soft on a murder accused because of his father's position.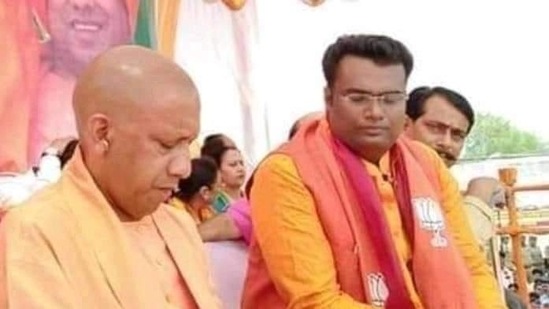 The eight seats in Lakhimpur Kheri are Palia, Nighasan, Gola Gokarnath, Sri Nagar, Dhaurahra, Lakhimpur, Kasta, and Mohammadi.
The clean sweep of these seats has raised eyebrows, given the strength of anti-BJP emotions in the aftermath of the farmers being mowed down.
The farmers were part of a larger group protesting the central government's controversial farm laws (which have since been scrapped) when they were hit from behind by a car allegedly driven by Ashish Mishra.
The incident was flagged by opposition parties to underline their criticism of the BJP as 'anti-poor' and 'anti-farmer', but it appears the critiques did not stick.
READ: Will send Lakhimpur culprit and his protectors to jail - Akhilesh
Ashish Mishra - arrested days after the farmers' deaths and after the Supreme Court stepped in - was released from jail early last month, while the UP election was still going on. He was given bail after a lower court questioned some of the charges registered by the police. The court also said Ashish had appeared when summoned; he did not when originally called.
READ: Lakhimpur Kheri case - Ashish Mishra released from jail
Bail has, however, been challenged by families of three of those who died. They have approached the Supreme Court and the matter is set for hearing tomorrow.
The petitioners - Jagjeet Singh, Pawan Kashyap and Sukhwinder Singh - have urged the court to set aside the bail order on grounds it did not consider the heinous nature of crime, evidence, likelihood of him fleeing, and fears of witnesses tampering or influencing.
The BJP has recorded a massive win in the 2022 UP election, delivering on exit poll predictions the Yogi Adityanath government will return to power.
Full Coverage: 2022 UP Assembly election
The Samajwadi Party had hoped to ride the anti-BJP wave generated by farmers' protests and anger over rising prices and unemployment, but could not do so.
At the time of writing the BJP has 192 confirmed wins and 63 leads. The Samajwadi Party has 68 wins and 42 leads. The UP Assembly has 403 seats, meaning the halfway mark is 202 and the BJP is set to cross that comfortably.
"Exciting news! Hindustan Times is now on WhatsApp Channels
Subscribe today by clicking the link and stay updated with the latest news!"
Click here!