Kunda, Malhani and Rasra: Seats on which BJP candidates lost deposit in UP polls
Mar 14, 2022 07:22 PM IST
Uttar Pradesh assembly election 2022: While Kunda falls in the state's Pratapgarh district, Malhani and Rasra are in Jaunpur and Ballia, respectively.
Uttar Pradesh's ruling Bharatiya Janata Party (BJP) created history last Thursday as it became the first sitting government in the state, in 35 years, to be re-elected after completing its first 5-year term. However, while the BJP won 255 seats (273 with allies) in the 403-member assembly, the party saw several sitting ministers, including deputy CM Keshav Prasad Maurya, lose the poll battle. Also, there were three seats on which the respective BJP candidate was unsuccessful in saving the deposits.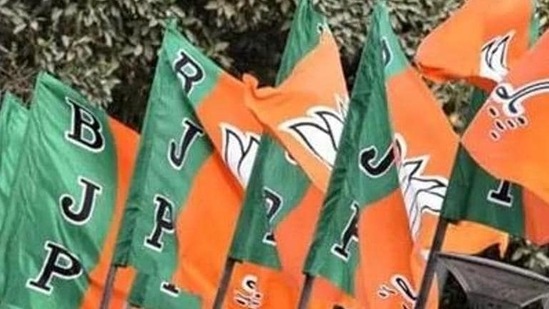 Also Read | UP polls: Keshav Maurya, nine ministers lose polls
Here are the seats on which BJP candidates lost deposits:
(1.) Kunda (Pratapgarh district): Of the total 195,992 votes polled here, the ruling party's Sindhuja Mishra Senani secured just 16,455 or 8.36 per cent votes. Jansatta Dal (Loktantrik) candidate Raghuraj Pratap Singh, also known as 'Raja Bhaiya,' was the winner (99,624; 50.58 per cent) ahead of the Samajwadi Party's (SP) Gulshan Yadav (69,297; 35.35 per cent).
(2.) Malhani (Jaunpur): The winning contestant, SP's Lucky Yadav, secured 97,357 votes as against 79,830 votes won by the Janata Dal (United) candidate Dhananjay Singh. BJP's Krishna Pratap Singh, meanwhile, won only 18,319 or 8.1 per cent votes. A total of 226,321 electors turned up to vote.
(3.) Rasra (Ballia): The ruling dispensation's Babban Rajbhar won only 24,235 or 12.08 per cent of the total 199,047 votes polled. This is also the only seat on which a Bahujan Samaj Party (BSP) contestant was victorious, with the party's Umashankar Singh securing 87,887 or 44.15 per cent votes, while the correspondig figures for the runner-up, the Suheldev Bharatiya Samaj Party's (SBSP) Mahendra Chauhan were 81,304 and 40.84 per cent respectively.
Security deposit
According to Election Commission of India (ECI) rules, a person has to submit a security deposit ( ₹25,000 for Lok Sabha polls; ₹10,000 for assembly elections) to run as a candidate. To get back this deposit, a candidate has to win at least one-sixth or 16.66 per cent of the total votes polled in a constituency.
Also Read | UP polls: 85 per cent candidates lose deposits in Prayagraj region
2022 UP assembly polls
The country's most populous state voted in seven phases: February 10, 14, 20, 23, 27, March 3 and 7. The counting of votes was done on March 10.
Topics