Aamir Khan on making a film on Mahabharat: 'I am not ready for it yet. I am scared'
Published on Aug 09, 2022 12:21 PM IST
'Insisting that a film on Mahabharata would require many years of hard work, and he is not ready for it yet, Aamir Khan says that he is scared to bring it out right now.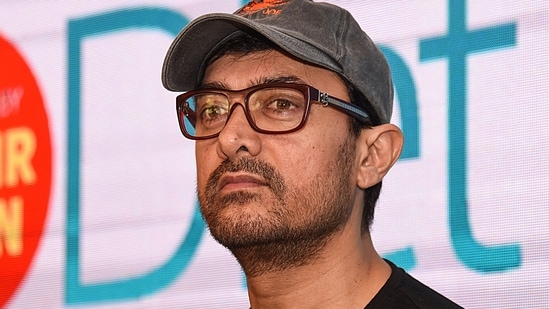 Aamir Khan has once again talked about his dream project of making a film on the Hindu mythological epic poem Mahabharata and said that he is scared to work on it. Aamir has been working on the ambitious idea of making a high budget film based on Mahabharata. In fact, in 2018, he walked out of Rakesh Sharma biopic so he could work on the film that rumoured to be mounted on a budget of ₹1000-crore, writer Anjum Rajabali had told the media at an event in 2018. (Also read: Aamir Khan reveals why his Laal Singh Chaddha character is Sikh)
Talking about his dream project, Aamir told Galatta Plus, "When you are making a film on Mahabharata, you are not just making a film. You are performing a yagya. It is not just a film, it is much more. And, that is why I am not ready for it yet. I am scared of bringing it out. Mahabharata will never let you down, but you may let down Mahabharata."
Aamir had earlier talked about the amount of time a film on the epic would require and told PTI in an interview, ''It is a desire. The project is huge. It is a dream project for me. But if I decide today that I am making it, I will have to give 20 years to it. This is why I am scared, if I say yes and decide to make it, five years will go only in research and then to execute it…. the material is very exciting for me."
Aamir is currently promoting his upcoming film Laal Singh Chadha. An official remake of the 1994 Hollywood film Forrest Gump, Laal Singh Chaddha is also a film that had Aamir working on it for more than a decade.
Directed by Advait Chauhan, the film also features Kareena Kapoor Khan and Mona Singh in important roles. The film is set for a box office clash with Akshay Kumar starrer Rakshabandhan as they release in theatres on August 11.
Personalise your news feed. Follow trending topics