Dia Mirza on leaving son at home for shoot: I don't want to be away just for the sake of it
Jan 28, 2023 07:13 PM IST
Ever since she became a mother, Dia Mirza Rekhi's perspective towards work has changed to a great extent
Ever since she became a mother, Dia Mirza Rekhi's perspective towards work has changed to a great extent. "I began to feel this even before I became a mother, more so now, that the time I spend away from home, away from my children, I want that time to really add value to what I am doing with life. I don't want to be away just for the sake of it. I want to be able to do work that my children watch and feel some kind of a shift. It should do something for them as people," says the Thappad (2020) actor.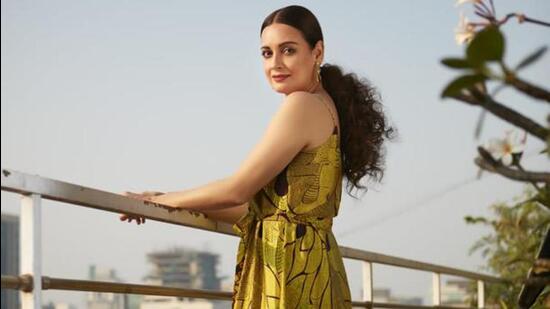 And she is thankful for getting opportunities to do stories through which one can create an ideological change and educate people to do better. "What I really look for is if the story is going to make a difference in people's life. If the answer is yes, I am happy to go to work," she explains.
One such project, that mother of Avyaan, has been working on is Dhak Dhak - a Tarun Dudeja film co-starring Ratna Pathak, Fatima Sana Shaikh, Sanjana Sanghi. Talking about the project, an excited Mirza tells us, "It's one of the most feminist scripts I have read or have been a part of. Moreover, just going to locations and spaces that I do not think life would have otherwise taken me to was surreal, especially with Avyaan being as young as he was. I always say this, as a parent you suffer more separation anxiety and pain than a kid possibly can. And I had to be away from him for 35 days filming this movie, and it's possibly the hardest thing I have done in my life."
Rekhi hopes to balance her business ventures and production house as she moves ahead in 2023.
"Professional and personal goals are not separate anymore. They are completely and deeply intwined with my passion, values and purpose," she says adding, "This year, with my production house, I am looking forward to filming a project that has been in the pipeline for years. It's been a dream."
The actor is also looking to expand the portfolio of companies she has invested in. "There is a lot of work that's need to be done to help them grow. I might also work towards creating a fund to help more people to go about setting up sustainable business," she wraps up.