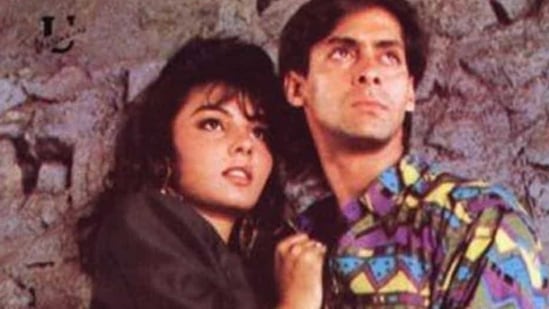 Somy Ali apologises to Salman Khan, Saif Ali Khan for being 'pathetic actor', says Suniel Shetty yelled at her
Somy Ali, who in her short Bollywood career worked with some of the biggest actors of the 90s, has apologised to her old co-stars, including Salman Khan and Saif Ali Khan, for being a 'pathetic actor'.
PUBLISHED ON MAR 12, 2021 05:43 PM IST
Former actor Somy Ali has apologised to her co-stars, some of whom are Salman Khan, Saif Ali Khan, Sanjay Dutt and Mithun Chakraborty, for not being very good at her job. Somy had a short career in Bollywood, but worked with some of the biggest male actors of the 90s, and made headlines for her relationship with Salman.
In a new interview, she begged forgiveness from her directors as well and said that she was never interested in being an actor.
She told PeepingMoon, "I am baffled that how I did 10 films. From Salman, to Sanjay, to Saif, to Chunky, to Govinda, to Mithun da, Om Puri, I send them my heartiest apologies for dealing with me as an actor. And especially Mithun da, with whom I did four films; he was so patient with me. Suniel, I am so sorry, I was the worst dancer."
She said, "Suniel used to yell at me and said, 'You need to go to your dance rehearsals'." She continued, "I am still baffled and I request all my directors and producers to forgive me. I had no interest in acting, I never went for dance rehearsals. Saroj (Khan) ji used to be so mad at me all the time. I was so happy to work with her, she was amazing but I had no interest in acting. I never rehearsed my dialogues."
Also read: Marrying Salman Khan was my only goal, says Somy Ali about moving to Mumbai at 16
Somy in a recent interview said that she came to Mumbai as a teenager, with only one goal in mind: marrying Salman. "It was 1991 and I was 16. I saw Maine Pyar Kiya, and I went, 'I have to marry this guy!' I told my mom that I am going to India tomorrow. She, of course, sent me off to my room, but I kept pleading that I have to go to India and marry this guy — Salman Khan," she told Bombay Times. Somy called herself 'every director's nightmare' as she refused to go to rehearsals, and was 'too Americanised'.
Close