Vishal Malhotra turns filmmaker: My film will be India's first NFT crowdfunded film
Updated on Mar 15, 2022 11:47 AM IST
Actor Vishal Malhotra says he is happy that his directorial debut will be India's first NFT crowd funded film. "It is giving me a different identity," he says.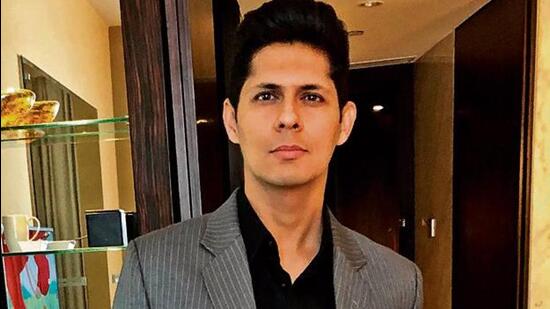 Actor Vishal Malhotra has been in showbiz for 26 years now and he feels he is ready to branch out. He is now all set to make his first feature film, and it has its own uniqueness.
Malhotra tells us, "Three months ago, I decided that I wanted to merge the two main interests that I have — films and Non Fungible Token (NFT). I came up with this idea and thought why not create funding by selling the NFTs and from that money we make a film, like a proper project. I started working on it. I wrote the script, got it doctored."
He shares that the team of the film are people he has worked with over the years.
"Also, because of my journey of 26 years in the film industry, I have made really good friends and they lent their hands," he says, adding, "I am happy to say that my film will be India's first NFT crowdfunded film. It is giving me a different identity. Everyone needs a refresh. Now, people are looking at me differently and are looking at me with a fresh perspective."
So why direction?, Malhotra, who is best known for his roles in TV shows like Hip Hip Hurray and films such as Ishq Vishk (2003), Salmaan-E-Ishq (2007), Kaal (2005) and Dor (2006) amon others, says that he enjoys the process of creation, and always looked at acting as a part of that, and not separately.
"About six-seven years ago, I followed another path which was direction. I started ad directing films. It organically grew from there," he continues, "At a time of social media when the attention span has come down to 10 seconds, I can proudly say that I'm here for the last 26 years and am still relevant, still working. It's a victory for me. After being an actor solely for the last 21 years of those 26 years, I got that independence that I don't have to be depend on just being an actor, I have reached a position to choose my work."
He further shares that he ventured into the NFT world by chance in June last year. "I was basically looking to diversify my portfolio and I found out that NFTs have a lot to do with art, creation, movies and animation and things like that. And it immediately piqued my interest and I decided to make a NFT," says Malhotra.
The 40-year-old adds that at that time he didn't know it was historic. "And then a lot of artistes started approaching me from all over the world. I also find out that I was the first Indian actor to create a NFT and that time I got scared. But it sold at 5 times the price immediately and it became big news. It caught the eye of international people and that encouraged me. I am very proud of what we have," he says.
The film is currently in pre-production stage and will go on floors soon. "It is a story about a 12-year-old orphan boy and his grandmother who live in chawl in Mumbai. We have a beautiful soundtrack to it. The trailer of the song is out now. The cast is locked and I will reveal soon. As it has been in the planning for so long everything is set. People involved in the film are people who I have worked with. They told me that they also want to be a part of historic, first of its kind project. I am truly humbled."