Hilary Duff: I am fascinated by Indian culture, it really celebrates life
Mar 11, 2022 12:26 AM IST
Hollywood actor Hilary Duff wants to visit India and she credits her co-star Suraj Sharma for introducing her to Indian culture.
For Hilary Duff, working with Indian actor Suraj Sharma on her latest show, How I Met Your Father, has provided her with an opportunity to learn all about the rich Indian culture and its vibrancy.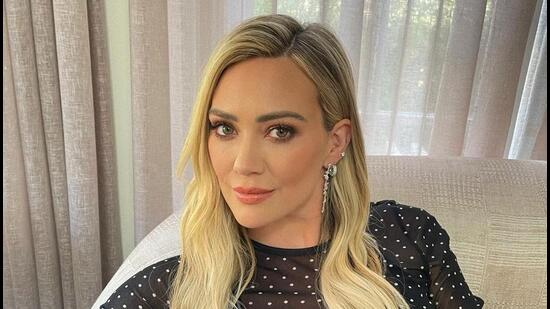 "Being friends with Suraj has opened our eyes [to Indian culture] a lot. I have never had the privilege of going to India. But [after interacting with Sharma] I'm very intrigued to visit the country now," Duff tells us in an exclusive interview.
Stay tuned with breaking news on HT Channel on Facebook.
Join Now
The 34-year-old, who found acclaim some two decades ago as Lizzie McGuire more than two decades ago, is glad that Sharma was able to bring a different level of vibrancy and energy to the set of her show, which streams in India on Disney+ Hotstar.
"I see that in just Suraj showing up to work every day. He is the one dancing in the trailer, pumping us all up when it's like 6:30 in the morning. He is always the glass half full when I'm not always that way. It is really a breath of fresh air. And if that's a representation of Indian culture and Indian people, then sign me up," says the actor.
The actor goes on, "I'm very fascinated by the culture. It just seems like people do have wide open hearts, and that there is a lot of acceptance. People love to have a good time. It is colourful, there's food and partying and celebrations. It seems like Indian culture really celebrates life."
Her show, which is a spin-off of iconic sitcom How I Met Your Mother, has created quite a buzz for featuring a diverse cast. Besides Duff and Sharma, it features actors Christopher Lowell, Francia Raisa, Tom Ainsley, and Tien Tran.
"Our show is a real representation of how people act today, how people are. It has taken a very long time, but it's just much more inclusive (as we) explore different sexualities and different races. It is lovely to have a picture which is much more realistic. But honestly, we don't even really think of it," says Duff, who is also the executive producer of the project.
She asserts that having a diverse cast was not something forced but came organically to the team.
"We are trying to be thoughtful, and authentic. One of my favourite things is Tien's queer character, and we are not dealing with her coming out story. But the fact that she has just gotten divorced and moved to a new place. Those are her struggles. I hope we continue to move in that direction and explore all kinds of fun stories with different characters on the show, exploring God knows what," she ends.