Tom Holland hints at MCU exit after Spider-Man: No Way Home, says 'don't want to be holding back next young person'
Published on Dec 17, 2021 06:52 PM IST
Tom Holland stars in Spider-Man: No Way Home, the third film of his Spider-Man trilogy. The actor has now hinted at his future in the Marvel Cinematic Universe.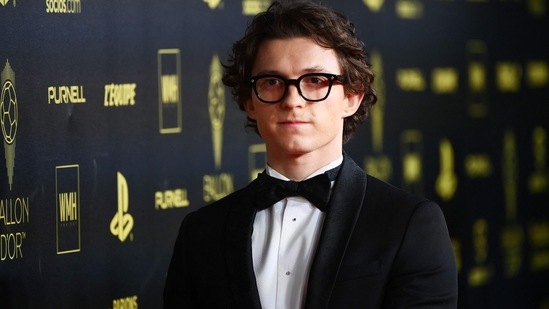 Tom Holland seems to have hinted that he could be bidding the Spider-Man franchise a farewell soon. His statements come at the heels of his latest Spider-Man movie, Spider-Man: No Way Home.
The British actor has appeared in six Marvel movies, playing the superhero. He made his debut as the MCU superhero in Captain America: Civil War and went on to star in his solo Spider-Man movies, Spider-Man: Homecoming and Spider-Man: Far From Home. He also appeared in both Avengers movies – Avengers: Infinity War and Avengers: Endgame.
In a recent interview with People, Tom opened up about his plans for the future and hinted at his exit from the franchise. "I've loved every minute of it. I've been so grateful to Marvel and Sony for giving us the opportunity and keeping us on and allowing our characters to progress. It's been amazing. And that's why for me, I don't want to say goodbye to Spider-Man — but I feel like we might be ready to say goodbye to Spider-Man," he said.
The actor hinted he's ready to pass the torch on. "I don't want to be responsible for holding back the next young person that comes in who deserves it just as much so," Tom said. Sharing his thoughts on the future of the franchise, Tom hopes the Spider-Man universe expands and incorporates different Spidey characters.
Also read: Spider-Man No Way Home review: Marvel, Tom Holland's Spidey-spectacle offers never a dull moment, but rarely a great one
Spider-Man: No Way Home released this week in the US and India. In India, the film collected ₹32.67 crore on day 1, recording the biggest opening day collection of 2021. The film surpassed Akshay Kumar-starrer Sooryavanshi's opening box office collection of ₹26.29 crore.
Directed by Jon Watts, Spider-Man: No Way Home stars Tom as Spider-Man with Zendaya playing MJ. The film also stars Benedict Cumberbatch, Willem Dafoe, Alfred Molina and Jamie Foxx.
Personalise your news feed. Follow trending topics