Tunisha Sharma spoke to a man named Ali on dating app before death: Sheezan Khan's lawyers to court
Jan 09, 2023 09:54 PM IST
Sheezan Khan's lawyers told Vasai court that Tunisha Sharma spoke to a man, Ali, on a dating app before she died by suicide. Tunisha died by suicide on the sets of her television show Ali Baba: Dastaan-E-Kabul at Palghar's Vasai on December 24.
Lawyers of Sheezan Khan, accused in the Tunisha Sharma death case, has said that the late actor was in contact with a man named Ali on a dating app. As per new reports, Tunisha was in Ali's company just a few days before her death. The hearing on the bail plea of Sheezan Khan, who is in judicial custody, was adjourned till January 11 by a court in Palghar on Monday. (Also Read | Tunisha Sharma's mom accuses Sheezan Khan of taking her to hospital 'far away')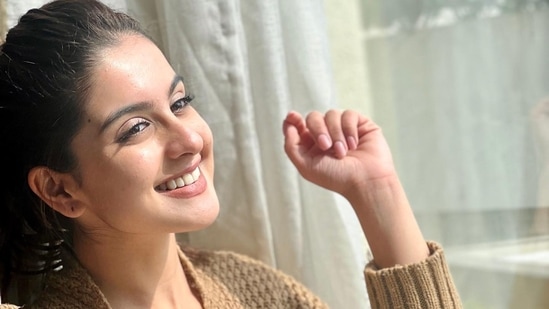 Tunisha died by suicide on the sets of her television show Ali Baba: Dastaan-E-Kabul at Palghar's Vasai on December 24. The duo was co-stars on the show. Sheezan was arrested on the abetment of suicide charge on December 25. They were in a relationship but parted ways a fortnite before Tunisha's death.
As per news agency PTI, Tunisha was with Ali between December 21-23 last year, Sheezan's lawyers told the court. On Monday, District and Additional Sessions Judge at Vasai RD Deshpande heard the arguments of both prosecution and defence and accepted the request for time put forward by Tunisha's counsel, and adjourned the hearing on the bail plea till January 11.
Sheezan's counsels, Shailendra Mishra and Sharad Rai, told the court that their client was innocent and was not connected to Tunisha's death. They also claimed that before her alleged suicide, she was on a video call for 15 minutes with Ali. Seeking a probe into this angle, the counsels also said no suicide note was found at the spot.
On Sunday, Tunisha's mother Vanita Sharma alleged that Sheezan used her daughter to meet his expenses for drugs. Vanita had also denied the claims of Sheezan's family that Tunisha was being "neglected" by her mother which led her to depression. Vanita said that the late actor loved her very much and shared everything with her.
Speaking to ANI, Tunisha's mother had said, "I do not need to explain to anyone what relationship I shared with Tunisha. Tunisha was my daughter, she was the closest to me. She loved me very much. Even she used to sleep with me and used to share everything with me." Tunisha's mother also referred to the actor's audio to state that both of them loved each other.