Sanjay Kapoor: Feels good when you sign something on OTT, as it is only based on talent
Updated on Mar 12, 2022 12:34 PM IST
Actor Sanjay Kapoor talks about his web-innings, and why signing a project on digital platforms feels better to him.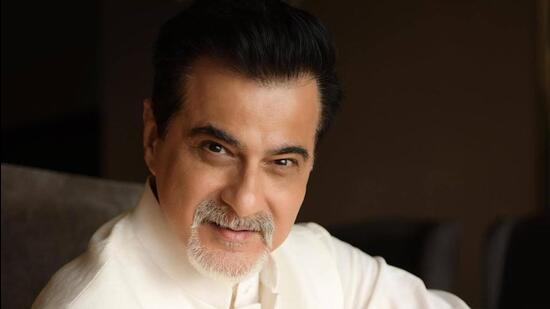 Sanjay Kapoor is currently basking in the glory of his latest web show, The Fame Game, in which he starred opposite Madhuri Dixit Nene. He shares the reactions have been "unbelievable" .
"They have been overwhelming, too. I am getting message s from all around the world, from people I have known for so many years. They went to different parts of the world and told me that the show is number one there. It's great when the work we do, something about it (the work we do) finally hits the bullseye," Kapoor says.
His stint on the web has been quite rewarding so far. It all started with the anthology Lust Stories (2018), wherein his segment was directed by Dibakar Banerjee. It fetched him great reviews, primarily for how he had agreed to break away from any kind of role he had done in his career in the past.
Despite being in showbiz for decades now, it comes as a surprise that bagging a part in The Fame Game wasn't easy for the 56-year-old.
"The makers wanted somebody of Madhuri's age bracket to play her husband. Sri Rao, the creator was in New York, and we did our video call meetings. Finally, he came to Mumbai, and finalized me. It was not a cakewalk that I straightaway got that role. He wanted to meet and spend time with me," he reveals.
So, how different does he find this change — from a time when makers would wait for a nod from the actors, and the makers finalise an actor on OTT. Kapoor, who has been a part of films such as Prem (1995) and Mission Mangal (2019), says today, auditions are done for 90 percent of roles.
"Casting has become very important, specially for OTT. It has got nothing to do with star power, but whether you are capable of delivering good. That is the most important thing. That's why it feels more good when you sign something on OTT. You know you are not being cast because of a certain value or something, your talent is enough," Kapoor tells us.
The first-ever audition that he had to give was for The Last Hour, directed by Amit Kumar, in which he played the role of a cop.
He recalls, "I had worked for 25 years until that time. Amit said, 'I just wanted to see how you are as a cop, are you okay with an audition?' I said okay as I wanted to work with him. And I got the role after the first audition. It happens in Hollywood as well, even the biggest of stars have to audition. And it's fair enough, it's not that they are doubting the talent. They just want to see basically whether you fit into the role or not."
Close Story
Personalise your news feed. Follow trending topics