Bringing solar heating to the remotest corners of India
Aug 29, 2017 12:41 PM IST
In Zanskar Valley in Jammu and Kashmir, where temperatures regularly remain below freezing, solar panels have been installed to provide heating and for supplying hot water.
In remote parts of the Zanskar valley in Jammu and Kashmir where temperatures regularly fall below freezing women still collect dung to keep their hearths warm.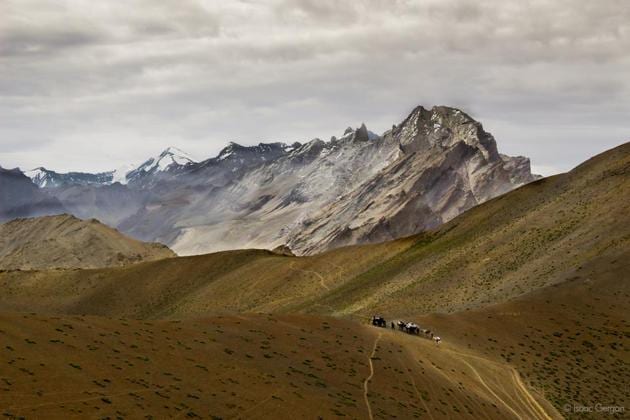 A new project supported by the Department of Science and Technology (DST) aims to change that, by installing solar panels that provide room heating and water heating.
The region around Padum which is the administrative centre of Zanskar receives plenty of sunshine, over 300 days of clear sunshine in a year. Solar stations already existing in the area exclusively supply power for lighting purposes.
Of the 158 solar panels that had been installed till July this year, 89 were for water heating and the remaining 69 for space heating. These were customized by local artisans to work in the harsh conditions of the valley that is a semi-desert. The project was supported by the Department of Science and Technology (DST)'s Science for Equity Empowerment and Development (SEED) initiative.
Like in many parts of the country, households here rely on traditional sources of fuel like dung to meet their energy requirements, most significantly for cooking and heating water. Much of the focus on renewable energy has been on boosting power production.
The new solar panels cost Rs. 10,000 for water heating and Rs. 5,000 for space heating. The water heating panels can provide 100-120 litres of hot water daily on sunny days. The space heating panels can blow air that is heated to a maximum of 65-70 degrees Celsius and continue to keep enclosures warm in the evening.
In winters (Oct- March) when the outside temperatures falls to -12 degrees Celsius or -30 degrees Celsius, the solar panels were able to bring up room temperatures by 12-15 degrees Celsius.
Burning dung cakes for cooking food and wood for heating purposes leads to indoor pollution, that is recognized as a leading cause of death and disability. Women are believed to be the biggest beneficiaries from a shift away from traditional sources because they are usually charged with collecting firewood and dung and also are primary users inside the household.
Indoor air pollution is believed to cause almost 5 lakh deaths every year according to some estimates.