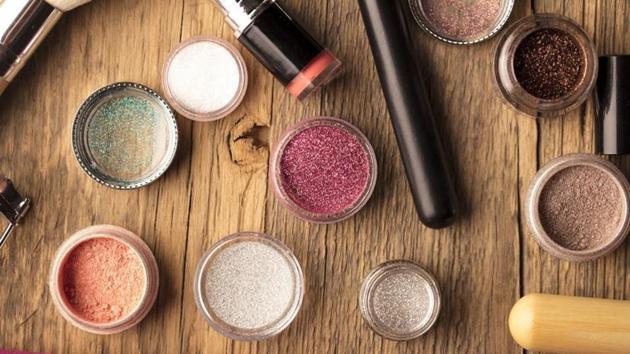 Fashion lovers, these 5 beauty brands are sustainable and eco-friendly
If you love make up and also care about the environment, you might want to consider these 5 brands. Read on.
Asian News International, New Delhi | By Asian News International
UPDATED ON JUN 03, 2018 11:02 AM IST
Considering the number of beauty products one uses daily, it is important for the beauty industry to think about the environment. Brands could work on recyclable packaging, use solar energy or natural and biodegradable ingredients to reduce the pollution in the environment, and much more. Below are top 5 brands making strides in the sustainable beauty department:
Oriflame: Oriflame has always been working to become a fully sustainable company by living within the limits of the planet, respecting the environment and contributing to a fair society where everyone can prosper. Its 'Love Nature' range celebrates all those magical and bountiful gifts that mankind is blessed with. While formulating the products of this range, it uses natural ingredients that are in accordance with its strong environmental policies. These products only uses biodegradable, natural-origin beads in all exfoliating products to avoid water pollution.
Forest Essential: It is an authentic and a traditional Ayurveda Brand. It has become the quintessential Indian Beauty Brand where secrets of ancient beauty rituals for skin and hair care have been brought to life through researches and made available to modern-day customers. It has controlled manufacturing which ensures delivering a sophisticated product that is conscientious about the environment. It constantly looks at different ways to reduce carbon footprint and focus on using renewable plant sources in the products.
Blossom Kochhar Aroma Magic: It is the largest Aromatherapy brand in India. With 170 products including essential oils, curative oils, hair care and skin care, it has created a niche in the industry. It ensures that all the products are free of artificial ingredients- synthetic colours, petrochemicals, parabens, alcohol, harsh chemicals, phthalates, mineral oils, and animal testing. It adheres to environmental friendly techniques and uses recyclable packaging.
Biotique: With the passion or quality and sustainability, the brand promises naturally-derived Ayurvedic beauty, advanced by scientific expertise. Its products are natural with preservatives and chemical free ingredients- cultivated, gathered, blended and manufactured in the natural environment of the Himalayas. None of the products are tested on animals.
Body Shop: The brand is known for the commitment 'enrich people as well as the planet'. It does not support animal testing and also uses sustainable packaging that reduces the impact on the environment by consuming fewer resources during production and increasing recyclability. It is committed to enriching people as well as the planet, its biodiversity and resources.
Follow @htlifeandstyle for more
Close