Flashy final: Tahiliani displays stunning designs in Cairo at India by the Nile 2018
Updated on Mar 19, 2018 11:19 AM IST
During the event, which was held in the India House and attend by a number of distinguished guests, India's Ambassador to Egypt Sanjay Bhattacharyya recalled the cultural events that took place during the past two weeks as part of the festival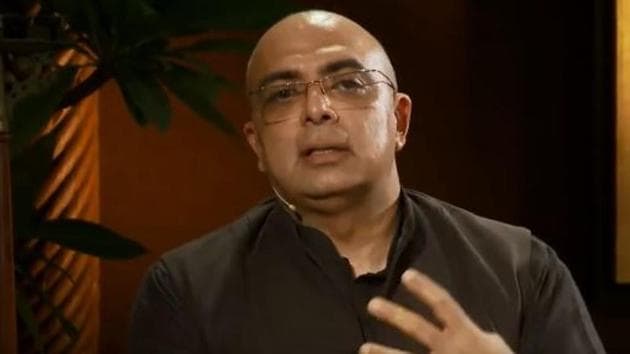 Press Trust of India |
, Cairo
Press Trust of India
Over twenty designs by Indian fashion designer Tarun Tahiliani were displayed in Cairo on Saturday night as the curtain came down on the sixth edition of the mega cultural festival India by the Nile 2018.
During the event, which was held in the India House and attend by a number of distinguished guests, India's Ambassador to Egypt Sanjay Bhattacharyya recalled the cultural events that took place during the past two weeks as part of the festival; including the concerts by Sarod player Amjad Ali Khan, dancing performance by Malvika Sarukkai, Sufi music band Kabir Cafe, Bollywood dance workshops and other events.
"Tonight we come to the close of India by Nile 2018. And we recall the amazing and magical performance over the last two weeks," the Ambassador said in his speech. During the event, Teamworks Art's head Sonjoy Roy said that India by the Nile showed the variety of Indian culture through different events.
"Six years is been quite a journey. When we first came to Egypt we didn't know what we expect. But what we found is love and warm, shared culture and shared traditions," Roy said.
"I keep saying to all my friends in America, Australia or Hong Kong that if one thing that you could do on your list it is to go to Egypt to understand the very beginning of civilization," he added.
Before the start of the fashion show, the Ambassador's spouse, Ranu Bhattacharyya, who wore a stunning sari by Tahiliani, talked about Indian textiles.
Tahiliani, who arrived in Cairo on Saturday, is going to spend a week in studying the country.
"One of the reasons that I was interested to come here was that our next spring collection will be called Egypt. So I'm here to collect ideas. I'm going to visit Luxor and Aswan then I'll be alone sketching," he told PTI.
The designer gave a modern twist to the sari in the collection he displayed here.
Follow @htlifeandstyle for more