The wallpaper in your room is the reason you fall sick. It hides dangerous fungus
Jun 24, 2017 01:37 PM IST
The wallpapers in your rooms could be hiding toxins produced by fungus growing on them. They can contaminate the air and can be easily inhaled, warns a study.
That wallpaper you've put up in your bedroom could be making you sick. Yes, it is possible. Toxins produced by fungus growing on the wallpapers in our home can contaminate the air and be easily inhaled, leading to "sick building syndrome," warns a new study.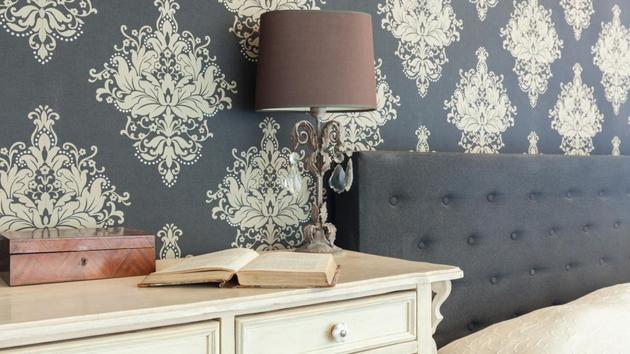 The sick building syndrome (SBS) is used to describe a situation in which the occupants of a building experience acute health-related effects that seem to be linked directly to the time spent in the building. "We demonstrated that mycotoxins could be transferred from a mouldy material to air, under conditions that may be encountered in buildings," said Jean-Denis Bailly, Professor at National Veterinary School of Toulouse in France. "Thus, mycotoxins can be inhaled and should be investigated as parameters of indoor air quality, especially in homes with visible fungal contamination," said Baily.
The impetus for the study was the dearth of data on the health risk from mycotoxins produced by fungi growing indoors. Researchers built an experimental bench that can simulate an airflow over a piece of contaminated wall paper, controlling speed and direction of the air. Then they analysed the resulting bioaerosol. "Most of the airborne toxins are likely to be located on fungal spores, but we also demonstrated that part of the toxic load was found on very small particles - dust or tiny fragments of wallpaper, that could be easily inhaled," said Bailly.
The researchers used three fungal species in their study: Penicillium brevicompactum, Aspergillus versicolor and Stachybotrys chartarum. These species, long studied as sources of food contaminants, also "are frequent indoor contaminants," said Bailly. They produce different mycotoxins, and their mycelia are different from one another, likely leading to differences in the quantity of mycotoxins they loft into the air. Mycelia are the thread-like projections of fungi that seek nutrition and water from the environment. Bailly noted that the push for increasingly energy efficient homes may aggravate the problem of mycotoxins indoors.
Such homes "are strongly isolated from the outside to save energy," but various water-using appliances such as coffee makers "could lead to favourable conditions for fungal growth," he said. "The presence of mycotoxins in indoors should be taken into consideration as an important parameter of air quality," Bailly concluded. The study was published in the journal Applied and Environmental Microbiology.
Follow @htlifeandstyle for more