FIFA World Cup 2018: Germany's lack of intensity led to shock exit
Defending champions Germany showed the intensity of a friendly against South Korea and were predictable, and that's what ultimately led to their FIFA World Cup 2018 exit.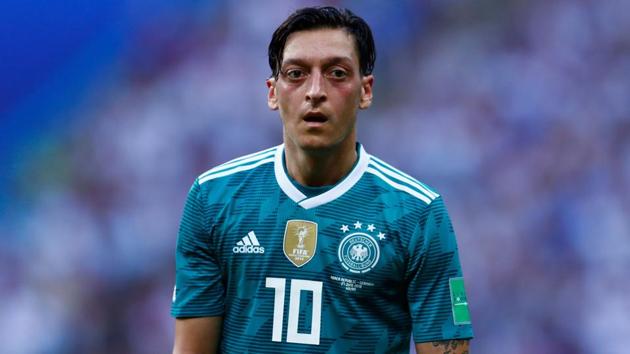 Updated on Jun 29, 2018 12:25 PM IST
Hindustan Times | By Bhaichung Bhutia
The FIFA World Cup 2018 has shown that there are no 'small' teams. Panama did look somewhat out of their depth but don't forget they came this far beating Costa Rica in the qualifiers and finishing above the USA.
So, after Nigeria gave Argentina a scare and South Korea 'avenged' the 2002 World Cup semi-final loss, I wasn't sure how Brazil would fare.
Paulinho allayed my fears before Thiago Silva put the game to bed. What I love about Brazil is the quality of their defenders and the fact that they are so much more than Neymar.
Tite's team is defensively so strong that when Marcelo goes off with a back problem, Filipe Luis takes his place. Philippe Coutinho is having the time of his life on the pitch and after a long lay-off, Neymar is improving with every game.
READ | FIFA World Cup 2018: Michy Batshuayi's gaffe vs England leaves Twitter in splits
Even against Switzerland and Costa Rica, Brazil were playing the same brand of football so maybe it is beginning to come together nicely for the five-time champions.
The fact that they play a Mexico team which lost 0-3 to Sweden can only help. You like to go to these knockout games on the back of victories, not defeats.
For Germany, the World Cup unravelled as spectacularly as it did for Brazil in 2014. And I think Joachim Loew should take a lion's share of the blame for it.
The inquisition will begin now as will questions about why Leroy Sane was left out. How can someone who has been involved in over 30 goals scored by Manchester City not be good enough for Loew's side?
READ | African nations put up worst showing in FIFA World Cup since 1982
Maybe he felt, Sane was not ready for the pressures of a World Cup just as it was thought of Diego Maradona in 1978 but there is a lot of difference between being a promising teenager and someone putting in regular shifts in one of the world's toughest leagues. Moreveover, Sane is 22.
It was incredibly bold of Loew to have taken a bunch of youngsters to the Confederations Cup and win it but I suspect it also made him over-confident.
Maybe it was this over-confidence that got him to leave Sane out and keep the faith in players who, this World Cup has shown, were either not young enough or hungry enough. Sami Khedira, Mesut Oezil, Toni Kroos and, somewhat surprisingly, Thomas Mueller looked listless.
On Wednesday, Germany approached a match they had to win with the intensity of a friendly. Was it misplaced confidence in their abilities or was it because they were taking South Korea lightly?
READ | FIFA World Cup 2018: France out to end Lionel Messi's quest for glory
Through all their games, we missed those runs from the middle that ran rings around Brazil in Belo Horizonte. What we saw were repeated attempts to use the wings and try to find someone in the centre. Early holidays usually befall teams that become this predictable.
Close Story