Xavi Hernandez signs on for two more years with Qatar club Al Sadd
Agence France-Presse, Doha |
Agence France-Presse
May 25, 2018 10:22 AM IST
FC Barcelona and Spain football team legend Xavi Hernandez will stay at Al Sadd until the end of the 2020 season, according to a statement released by the Doha-based club.
Xavi Hernandez could play on until the age of 40 after it was announced on Thursday he has signed a two-year extension to his contract with Qatari club Al Sadd.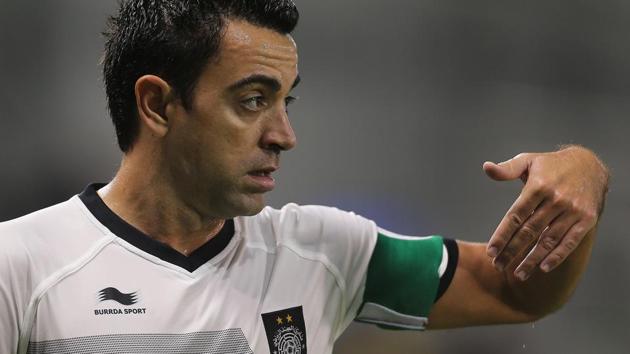 The legendary former Barcelona and Spain midfielder will stay with the Doha-based club until the end of the 2020 season, according to a statement released by Al Sadd on social media.
"I am happy to keep on being a part of the Al-Sadd family for two more years," said Xavi.
READ MORE | Jordan Henderson praises 'visionary' Jurgen Klopp ahead of Champions League final
"I am delighted to be at the club and with its fans.
"Everyone here is one big family and I am satisfied and thrilled to continue."
Xavi joined Al Sadd in 2015, originally on a two-year contract, after making more than 700 appearances for the Catalan giants.
He extended that by 12 months but the 38-year-old was widely expected to retire at the end of the Qatari domestic season.
READ MORE | Wayne Rooney visits DC United for talks about MLS transfer
However, he said earlier this month he would continue playing play until the end of this year at least and has now changed his mind again.
Since being in the Gulf he has been named as a global ambassador for the 2022 World Cup, which will be hosted by Qatar, and has been widely tipped to coach the host side during the tournament.
READ MORE | Brazil legend Ronaldinho to marry two women at same time
World Cup winner Xavi won 133 caps for Spain, and was also in a Barcelona side which took eight La Liga titles.
The announcement comes on the same day as former Barcelona midfielder Andres Iniesta officially announced he was moving to play in Japan's J-League.