Doctors link heart diseases to pollution in Gurgoan
Updated on Sep 29, 2017 10:09 PM IST
Doctors were of the opinion that air pollution clubbed with lifestyle disorders are the reason that more young people are complaining of heart issues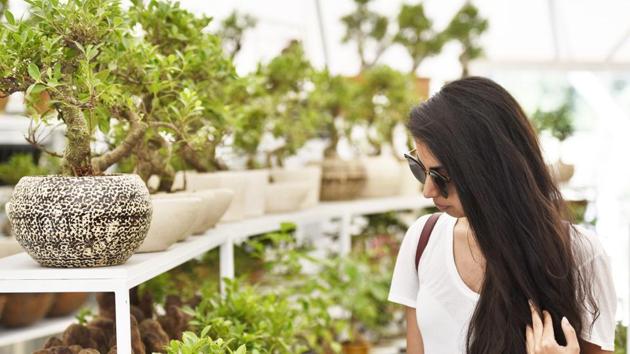 With around 2.5 to 3 lakh people suffering from heart diseases in Gurgaon, doctors have warned against the effects of air pollution in the city on the occasion of the World Heart Day on Friday.
Air pollution in Gurgaon remained high for most part of the year and particulate matter(PM) 2.5 touched 500µg/m³ on February 6, 2017, against a permissible limit of 60 µg/m³.
PM2.5 is suspended particulate matter 2.5 micrometres or less in diameter and is a major component of what constitutes air pollution. As it is very fine, it can settle in the lungs and worsen asthma and other respiratory problems.
"Auto exhaust pollutants that include sulphur dioxide (SO2 ), nitrogen oxides (NOx), carbon monoxide (CO), diesel and sulphate particulates, hydrocarbons, including polycyclic aromatic hydrocarbons (PAH), and volatile organic compounds such as benzene in the air can cause heart diseases. In the past two decades, the numbers of patients in the city are increasing mainly because of poor air quality," said BK Rajora, chief medical officer, Civil Hospital, Gurgaon.
Doctors were of the opinion that air pollution clubbed with lifestyle disorders are the reason that more young people are complaining of heart issues.
Dr. DK Jhamb, director & HOD,cCardiology, Paras Hospitals Gurgaon, said, "I have been attending to 40 to 50 heart patients on a daily basis. It has been observed that air pollution is significantly worsening cardiovascular health as has been reported in recent studies. Particulate matter and nitrogen oxides have long-term adverse effects on your heart. Along with other lifestyle factors, pollution is now believed to be playing a significant role in causing heart diseases."
While pollution extends its fangs to the heart directly, factors such as obesity, blood sugar levels, lack of physical activity and hypertension continue to put the human heart at risk.
"Long commuting time, in addition to stressful sedentary working hours, are leaving people with less time for rest and healthy activities. Inactive lifestyle increases the incidence of developing obesity, high blood pressure, cholesterol, type 2 diabetes, stress levels and all these cause various heart diseases. They increase the chances of getting a heart attack," said Dr Sanjat Chiwane, heart specialist, interventional cardiologist, Columbia Asia Hospital, Gurgaon.
Doctors advised people to have an active lifestyle with plenty of exercise and fresh air, followed by healthy dietary habits, which includes avoiding food with high fat, sugar and salt content. They have also advised increasing intake of vegetables, fruits and fibre in the daily diet.
"Lifestyle modifications such as regular blood pressure monitoring, maintaining cholesterol levels, diabetes, non-smoking, weight management and regular exercises can contribute to a healthy heart," Dr Sanjeev Chaudhary, director cardiology, Fortis Memorial Research Institute, said.
Steps to be taken for healthy heart
• 30 minutes of activity a day can help prevent heart attacks and stroke
• Strength and stretching exercises are best for overall stamina and flexibility
• Reducing stress – do meditation/yoga
• If one stops smoking, the risk for coronary heart disease is reduced by half
• Learn how to swap unhealthy food with healthier alternatives
• Keeping a healthy weight and limiting your salt intake to control blood pressure
• Make sure that your blood pressure, cholesterol and glucose levels are checked regularly and maintained within the normal range
• Increase intake of food such as green vegetables, fruits, grain/cereals, polyunsaturated oils such as mustard, olive, fish/seafood, blueberries, legumes, flax seeds and green tea.