Earthen dams to help recharge parched groundwater table
Oct 23, 2015 11:23 AM IST
The forest department has started constructing large earthen dams that will help store rainwater and recharge groundwater in Gurgaon and Mewat. Such dams are being made in the Aravalli forest areas of Haryana for the first time
The forest department has started constructing large earthen dams that will help store rainwater and recharge groundwater in Gurgaon and Mewat. Such dams are being made in the Aravalli forest areas of Haryana for the first time.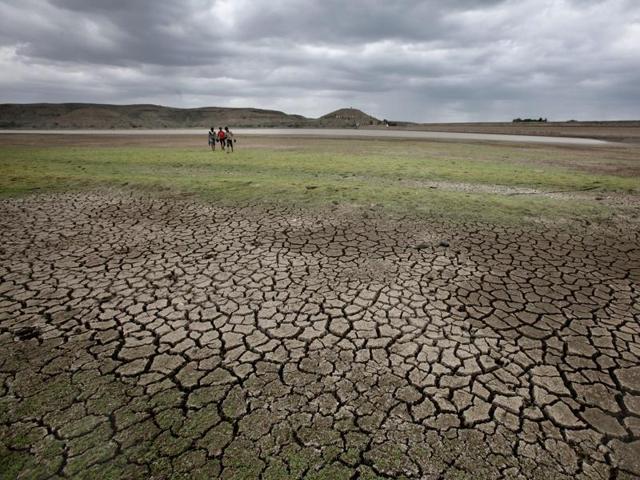 According to officials of the department, work has already started on two dams in the forest areas of Ferozepur Jhirka in Mewat, also known as Jhir forest. Construction will soon begin in Ghamroj village of Gurgaon too. The department aims to build at least one such dam in all seven southern Haryana districts, which are home to the Aravalli ranges. About four off the dams are expected to be ready before next monsoon.
Stay tuned with breaking news on HT Channel on Facebook.
Join Now
"The earthen dams can conserve a lot of water in its large catchment areas. They can be extremely useful for water deficient districts such as Gurgaon and Mewat. These dams are large enough but there is so much potential to collect water that I'm afraid we will need bigger dams," MD Sinha, conservator of forests, Gurgaon circle, said.
The 220-m-long dam in Ghamroj village will have a catchment area of 180 hectares. By next year, recharge shafts and vegetative barriers may be put up along the dam to ensure maximum groundwater recharge. This will save 25%-50% of the total rainfall in the area.
According to estimates, every dam will be able to save about 37.5 crore litres of water every year.
Officials said the aim was to eventually have a recharge mechanism around every tube well dug by the public health department. This will help conserve and recharge large quantities of groundwater that is being extracted through these tubewells.